There are so many available apps for tablets and smartphones to assist individuals with speech and language challenges.  One example of this type of app is Articulation with The Speech Wizard.
Articulation with The Speech Wizard is an innovative speech therapy tool designed to help children improve their articulation skills.  More specifically, the activities within the app are designed to increase speech clarity, assist late talkers, children with speech delays/disorders, auditory discrimination delays/disorders, and phonological disorders.
Features of Articulation with The Speech Wizard
Sound discrimination activities
Flashcards
Consonant blends, word, phrase, and sentence levels
Data tracking
Record button
And more!
Articulation with The Speech Wizard provides speech and language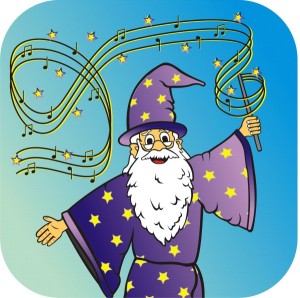 pathologists, parents, caregivers and educators with a fun, interactive, easy-to-use speech therapy application for children.  The app also features over 1,000 real-life images and audio recordings by children.  According to the app's description on Friendship Circle, "Research indicates that child [sic] respond better to children's voice so we felt we had no choice but had to implement a child actress voice recordings for our audio examples for a reference to the users."
The founder of The Speech Wizard apps, Shawn Manvell is a licensed and practicing Speech-Language Pathologist, so he knows the value and necessity of auditory training.  Further, Manvell stated:
"Auditory discrimination skills with articulation and phonological disorders/delays are so crucial and is why I decided to include two activities just for this important and overlooked area in our Articulation app.

Auditory discrimination skills are the first component to being able to successfully remediate saying a speech sound correctly.  The child must be aware and able to listen for their target sound before we should be expecting them to be producing it."
To learn more about this app, click here.
To learn more about other apps by this developer, click here.