Witches, monsters, and ghosts—oh my!  It's that time of year again, the time children carve silly faces into pumpkins and play pretend in their favorite costumes.  With autumn now in full swing, many children love participating in the spooktacular activities of the holiday.  When children aren't carving pumpkins or trick-or-treating, they're likely wanting to play on a smartphone or tablet.  In this post you'll find five child-appropriate apps with Halloween themes to keep them in the festive spirit this Halloween!
5 Spooktacular Halloween Apps for Your Child
If you're searching for a Halloween-themed book then this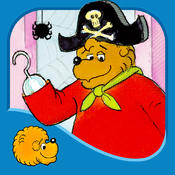 app is a great option!  The Berenstain Bears Go on a Ghost Walk app is appropriate for children 4 years and older.  It is a Halloween book that is just-spooky-enough for little ones.  The app features interactive elements such as spooky sounds when witches or ghosts are tapped, as well as vocabulary words appearing on objects.
First Words Halloween is one out of many in a series of First Words apps developed for toddlers.  In this app, children will have fun learning how to spell over 54 illustrated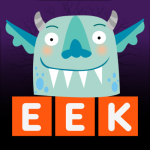 words with accompanying sound effects.
According to the description on iTunes, "First Words apps are toddler-tested and approved, designed for the littlest of fingers.  More than just a game, First Words is a sophisticated learning tool that engages your child, encourages exploration and helps them understand the relationships between letters and words."
Looking for an exciting Halloween game for early learners?  This app is sure to keep your child engaged with ten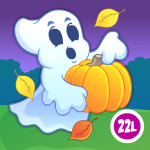 Halloween-themed games accompanied by Halloween music!  While playing, children will practice matching, memory, tracing, spelling and creative skills.
Within the app, children can:
Color in the Halloween-themed coloring book.
Train their memory with an assortment of cute creatures.
Learn to trace letters and associate them with Halloween words beginning with that letter.
Carve silly pumpkins and practice matching in the pumpkin maker.
And more!
Mickey's Spooky Night Puzzle Book is another e-book with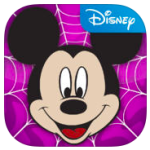 interactive features.  The app includes 4 jigsaw puzzles (6 pieces) and asks children to find hidden ghosts on specific pages.
Features:
Classic Mickey Mouse storytelling and illustrations, professional narration, character voices and delightful background music
The ability to record your voice or your child's voice reading this story and have it played back.
Handy Visual Index allows children to jump to their favorite page and puzzle.
And more!
Build and Play Frankenstein is an app that introduces the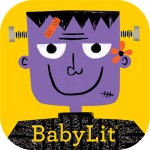 classic story of Dr. Frankenstein and his creation to young children (ages 3+).  There are two modes within the app: Build & Play Mode and Read Mode.
In the Build & Play Mode children can:
Drag the body parts onto the x-ray table
Pull lever to bring creature to life
Dress creature in dozens of patterns
Tap and swipe creature to make it groan and laugh
and more!
In the Read Mode children can:
Tap the pile of books to hear or read a child-friendly version of the story