As stated in many of our blogs, it's hard to narrow down the right apps for each individual's unique needs.  Fortunately, resources like Bridging Apps, Friendship Circle and more, simplify the app-searching process for us.  Another great source is Common Sense Graphite, a resource developed for teachers, by teachers.
"We know that educators and learners are faced with an overwhelming array of choices when it comes to learning technologies.  That's why we've assembled our expert team and put a lot of effort into developing a rigorous rating and review system that distinguishes the best edtech tools."
To keep this blog from going on forever, I decided to highlight apps developed by Duck Duck Moose which have been reviewed on Graphite.  To see how Graphite rates and reviews, click here!
Looking for a fun way for the kiddos to practice their math skills?   Check out Pet Bingo, an exciting way to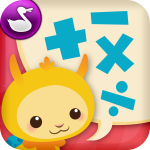 practice one's addition, subtraction, multiplication or division!  While playing on this app, children have the option to focus on one of the four basic operations or practice all operations!  Then, children solve the provided math problems and select the answers on a Bingo grid.
Reward: Once they've achieved a Bingo, children get rewarded with a cute virtual pet or food for their pets!  Between games, children have fun caring for their pets in a carnival-like pet pen.  The reward of adding pets and playing with them after each Bingo round motivates the kiddos to keep playing (and learning!)
Subjects practiced in Pet Bingo:
Math:

Addition
Division
Multiplication
Subtraction
Skills practiced in Pet Bingo:
Critical thinking:

Applying information
Problem solving
Strategy
To see the full review on Graphite, click here.
The app Moose Math features five math mini-games in a little town children get to help build.  Each building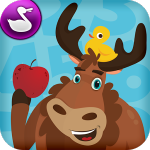 in the town features different mini-games.  For instance, when visiting the Moose Juice smoothie shop, children get to practice counting, addition, and subtraction.  In the Pet Shop they play Pet Bingo, where they'll work more on counting, addition, and subtraction.  While visiting the Pet Shop, they can also play Paint Pet where they'll match cute animals by counting dots.  Another store children can visit in this town is Lost & Found, where they'll sort colors and shapes to practice their geometry.  They can also play dot-to-dot games in Lost & Found, where they count by 1s, 2s, 5s and 10s.
Reward: After completing each level, children get rewarded by adding another feature to their little town.  The verbal cues presented in this app are easy for users to follow and can help children with listening and following directions.
Subjects practiced in Moose Math:
Math

Addition
Counting
Shapes
Subtraction
Skills practiced in Moose Math:
Critical thinking

Applying information
Memorization
Problem-solving
Thinking critically
To see the full review on Graphite, click here.
Peek-a-Zoo is a vibrant, charming app, that helps link audio and visual cues to vocabulary words.  With its creative yet simple animal animations, it provides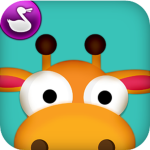 children with all-important lessons about social and emotional cues, which can be applied in endless scenarios in and outside of the classroom.  Within the app, children see animals smiling, winking, waving, barking, eating and more.  It encourages young students to analyze the animals for clues to answer questions and come to conclusions.
Subjects practiced in Peek-a-Zoo:
English Language Arts

Letter and word recognition
Reading
Vocabulary
Skills practiced in Peek-a-Zoo:
Character & SEL:
Critical thinking

Analyzing evidence
Making conclusions
Full Graphite review found here.
Draw & Tell is a unique drawing and coloring app designed for younger children.  According to its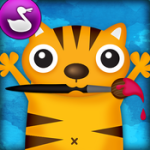 description on Graphite, "It encourages visual and verbal storytelling by including an option for kids to record their own voice in conjunction with the drawing or coloring pages."  Children can create drawings by selecting from various backgrounds, colors, characters, objects and stencils.  Then they have the option to draw or write directly onto a scene.  When they're done designing, they can record the story they have in their mind.
Subjects practiced in Draw & Tell:
Arts
English Language Arts
Skills practiced in Draw & Tell:
Communication and collaboration

Multiple forms of expression
Speaking

Creativity

Imagination
Making new creations
Check out the full Graphite review here.
In Musical Me!, children have fun creating and exploring music.  A cute mouse leads children through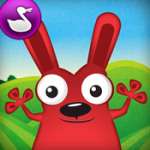 scenes with multiple musical activities.  Throughout their explorations, children learn some of the basics of music, including rhythm, notes, pitch, and instruments, as they play along to familiar tunes including: "Mary Had a Little Lamb" and "Twinkle Twinkle Little Star."  One activity involves making monsters dance by tapping and dragging them to the beat.  Children will also have fun practicing rhythm by tapping flying birds in a rhythm to play the notes of a popular tune.  Other fun activities include copying patterns, hearing different do-re-mi notes, and playing on multiple instruments including a drum, cymbals, maracas, and a duck.
Musical activities like the ones found in Musical Me engage several parts of the brain, and "by playing with rhythm, memory, and notes, kids develop critical-thinking skills and sharpen memorization skills."
Subjects practiced in Musical Me!:
Arts

Music theory
Music
Rhythm
Skills practiced in Musical Me!:
Creativity
Critical Thinking

Thinking critically
Memorization