According to Centers for Disease Control and Prevention, approximately 11% of children 4-17 years of age have been diagnosed with ADHD as of 2011.  The statistic continues to rise from 7.8% in 2003 to 9.5% in 2007 and to 11% in 2011.  There are different options for treating ADHD, such as behavioral therapy and/or medication.  There are also several apps available to benefit said individuals, including the ADHD Skills Booster.
The ADHD Skills Booster app was developed by AdapTac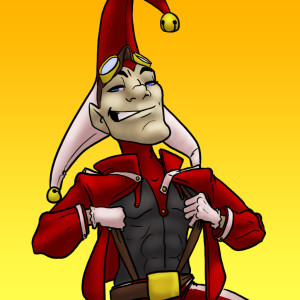 Games founded by Dr. Candice Hughes, a neuroscientist and mom of a child with ADHD.  The Tween Ultimate edition is developed for children ages 9-12 as it features infrequent/mild cartoon or fantasy violence.  (There is also a Teen Ultimate version available for ages 12+.)
Before I continue, please review the developer's disclaimer as stated on the bottom of their webpage:
This is an educational ADHD app, not a medical treatment nor a medical device.  Consult a physician when making any treatment decisions.
Okay, so what exactly is this app all about?  Well, by using this app, tweens/teens learn "focus and planning skills so they feel more confident."
Overview of ADHD Skills Booster:
Action-strategy game
Learning is embedded into the actions they take in the game, so they barely notice they're learning while they play.
Neurofeedback alternative (no wires)
Complex strategy training for executive function skills
Can be used with any existing treatment approach
Proven results

In their pilot test, 83% (5 out of 6) individuals with ADHD increased attention with 3 or more rounds.

(1 player started with high scores which didn't increase, but this player had used app prior to test).

Out of non-ADHD players, all 9 out of 9 increased attention scores with 3 or more rounds.  A total of 75% of players enjoyed sharpening their skills with this app.

Once you purchase the app, you'll join the AdapTac Games community where you can find:

Quick ADHD-friendly recipes to make your day easier
Advice from experienced ADHD moms and experts
Inspiration and support whenever you feel exhausted or frustrated
To learn more about the ADHD Skills Booster apps, click here.