Delays in language development and communication challenges are quite common for individuals with special needs.  However, language development is essential as it "paves the strong foundation for later language, reading and writing skills."  Toddler Talk: 1-2 Years is an app that helps you encourage your child's language development!
Toddler Talk was designed as a 10-week program.  Every week, the app teaches a new skill to target during daily activities.  It also includes an overview of developmental milestones including:
Tips on how to play with your child while developing language skills
Effective ways to talk with your child
Milestone checklists which can be printed or saved
How to teach imitation skills
A painless way to encourage beginner words
How to ask questions the right way
What toys are best for your child
Tips on how to read your child
And more!
Toddler Talk was developed with not only the kiddos in mind, but also the parents!  It was created by a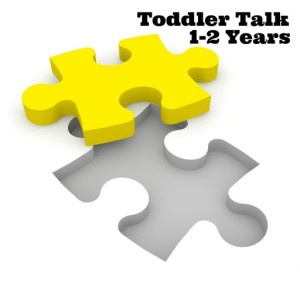 practicing, ASHA certified speech-language pathologist.  "After working with many families whose children were late talkers, she noticed that the parents have the greatest ability to make the most significant impact on their children's language development just by making small changes. She has worked hard to educate parents in a cost-effective, convenient way."
"We know that when you are a parent, free time is limited or even non-existent.  Therefore, we wanted to make this app work for you.  We don't want to add more to your plate, instead, we give small, easy tips to try out each week.  You won't have to buy anything else or even add activities to your busy day, but just alter how you interact with your child.  Easy."
The app does not guarantee your child will be talking in 10 weeks; each child develops skills at his or her own rate.  However, as you learn effective ways on how to interact with your little one, you are, in turn, helping him or her develop language.
If you're interested in learning more tips and techniques to encourage your child's language development, check out the Toddler Talk book or download the Toddler Talk app available on Google Play!