For many individuals with sensory processing disorder, ADHD, autism, and more, they may need some type of sensory-integrating product to help them relax.  Sensory-friendly toy company Fun and Function offers the Gel Floor Tile, which is a unique item that is squishy, colorful, and calming!
According to the Gel Floor Tile's description, it is "visual sensory fun for kids of all ages!"  Children are often mesmerized by how the Gel Floor Tile feels beneath their feet and how the gel moves beneath them.  They also enjoy maneuvering the gel with their hands and love watching the colors merge together!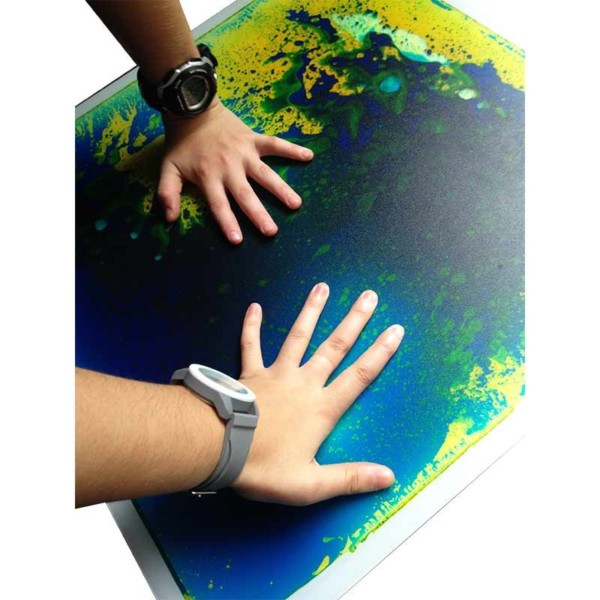 Ilana Danneman is a physical therapist and product developer and reviewed the product: "Kids love to engage in different activities with this Gel Tile, which is calming, too!"
You can set several tiles up to cover an entire floor in your clinic or sensory room, or just place four or more in your classroom where sensory-seeking students can sit, kneel, or step to relax!
Specifications of Gel Floor Tiles:
Age 10 months+ (To be used with adult supervision)
Holds up to 150 pounds
Each tile measures 20 in x 20 in
Made of acrylic and wood base
Surface wash and air dry
Colors available: red, blue, purple, and green (on white background)
Available as single packs, 4 packs, or 12 packs of red, blue, purple green, or multicolored packs
To keep the product in its best shape, Fun and Function recommends using without shoes
To learn more about the Gel Floor Tiles, check them out on Fun and Function!