After an autumn filled with war days, the winter chill has finally descended upon us with a fury. As we rummage the boots out of the basements and tune up the snow thrower, that also means it's a good time to get an early jump on Christmas shopping!
Once again we're here to help with our annual Holiday Gift Guide with great ideas on toys for children with special needs. Part 1 focuses on toys essential for auditory development. Many of these toys are not only hours of fun, they'll help your child hone their listening and hearing skills.
As always, we'll try to focus on lower-cost items ($40 or less) so as not to bust your holiday budget to smithereens.
Ready? Let's go!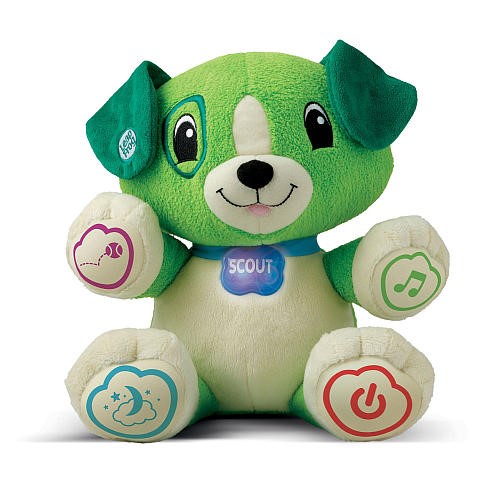 $14.99
Ages 6 months to 3 years
Snuggle up with a best friend who also helps teach kids to listen and sing along. Scout (or his female counterpart, Violet) can learn your child's name and favorite things – including food, animal and color – and can be used in both daytime learning and nighttime comfort modes. Scout/Violet will even help your child spell their own name. Just connect it to your computer, tablet or smart phone to program it to personalize. Also teaches first words, feelings and emotions, colors and counting.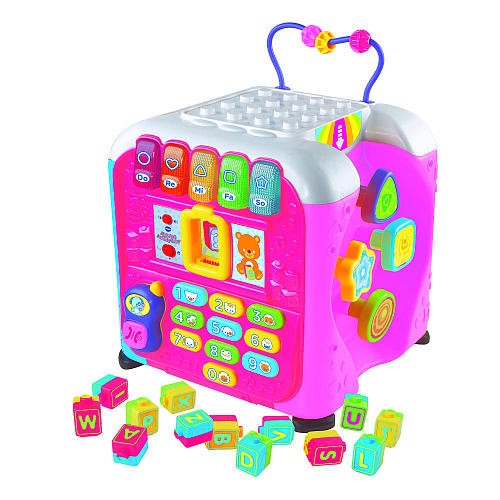 $39.99
Ages 9 months to 3 years
The Alphabet Activity Cube has five sides of endless learning fun, and is one of VTech's top-rated infant and preschool learning toys that hits eight development stages. Thirteen double-sided blocks teach the alphabet and can be inserted into the electronic side to learn more. It also has light-up working piano keys, number pad, and a telephone that help your offspring learn music, numbers and play. Comes with more than 100 songs, melodies, fun phrases and sound effects. Mechanical elements include a peg maze, put-and-take holes, storage area, sliders, gears, mirror and more.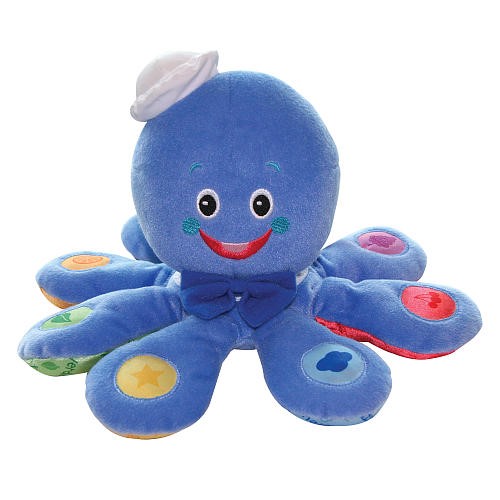 $15.99
Ages birth to 3 years
This development toy is soft, multi-textured and plush, providing both auditory and sensory stimulation for your little one starting right out the cradle. Hugging Octoplush produces a Baby Einstein melody and lets them explore tactile textures. Colorful stitched satin patches on each leg invite baby to learn color names through repetition. Each leg can be squeezed to hear color names in English, Spanish or French.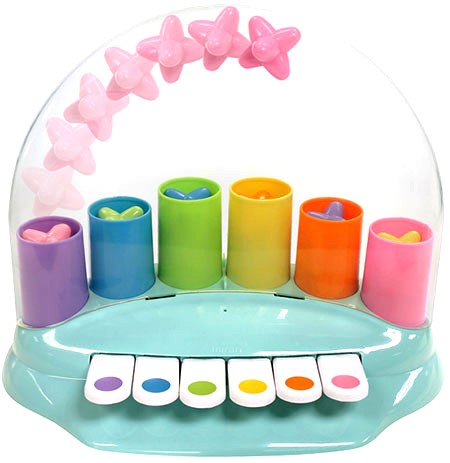 $26.95
Ages 1 to 4 years
Let your little maestro make some musical magic with this delightful toy that produces notes as well as bells, whistles, laughter and more. Big bright stars even go flying through the air above the pipes with every note. Play classic piano sounds or switch to silly mode! Designed to inspire cause-and-effect learning while exciting the senses with fun sounds and brilliant colors, the Mirari Pop Pop Piano inspires smiles and giggles every time.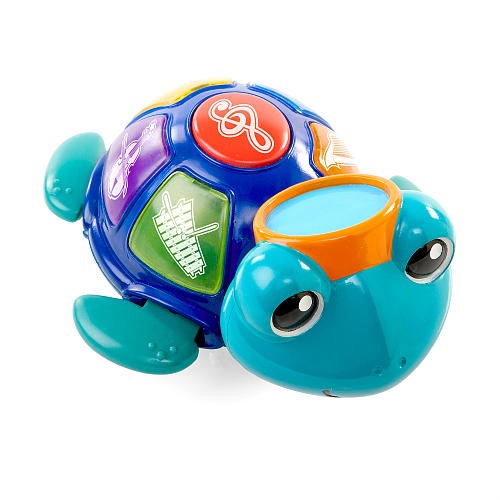 $21.99
Ages 6 months to 3 years
Introduce your baby or toddler to the world of classic music. This toy allows your child to explore how instrument sounds are combined to create classic masterpieces by Mozart, Beethoven and Vivaldi, specially re-orchestrated for little ears. Colorful lights indicate active instrument and dance along to the music. Press buttons to hear five different instruments: piano, drum, xylophone, harp and cello.  Play the full symphony or subtract instruments with the press of a button.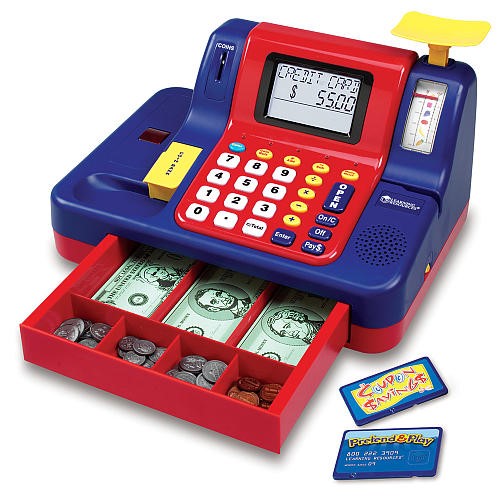 $31.99
Ages 3 years and up
Cha-ching! Help your child learn about money while getting a full sensory experience of sights and sounds. This talking, interactive cash register teaches them how to do transactions with play money bills and coins, with lights, sounds and voice messages guiding them and providing rewards. Includes a built-in scanner, scale, coin slot and volume control. Engaging games are offered to help kids practice basic math skills such as addition, subtraction and coin identification.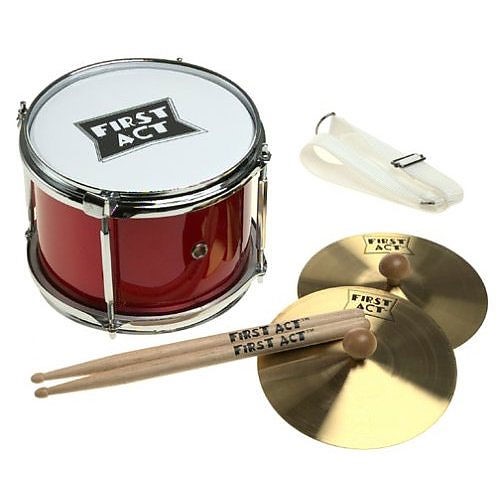 $29.99
Ages 4 years and up
Why just simulate musical sounds when your kids can create their own mini marching band! Includes an authentic parade-style marching drum designed to look and sound like the tenor drums used by the world's greatest marching corps, as well as two cymbals for that cis-boom-bah! Comes with a pair of custom-scaled student drumsticks and a carrying strap.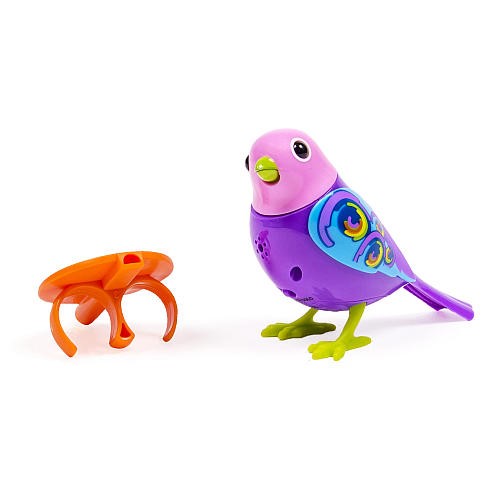 $4.98 per single pack
Ages 4 years and up
Experience the tweet life with DigiBirds – animated tabletop birds that can move and sing up to 20 songs. Use the included whistle ring to activate your DigiBird's songs and listen to it perform solo. Or collect multiple birds and hear them harmonize as you build your very own bird choir. Download the DigiBirds app to unlock even more songs. With 24 available varieties.
Coming up: 2016 Holiday Gift Guide Part 2 – Toys to Practice Motor Skills!