Our holiday gift guide continues! Last week we highlighted some toys to help with auditory development. This time we'll focus on those that help children with disabilities practice their motor skills – both fine (grasping and hand-eye coordination) and gross (large muscle movement).
As before, we'll focus on lower-cost items ($40 or less) so as not to highlight out-of-reach items. Stay tuned for more gift ideas in coming blogs!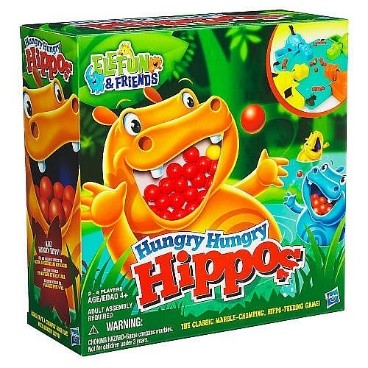 $14.99
Ages 4 years and up
There's a reason this old standby has remained a classic for years and years! Try to eat the most marbles and win the game. The repetitive motion of having the hippos munch the bright marbles is excellent for fine motor skills in the hands and fingers. It's also an ideal first game because parallel play is used along with the beginning concept of competition.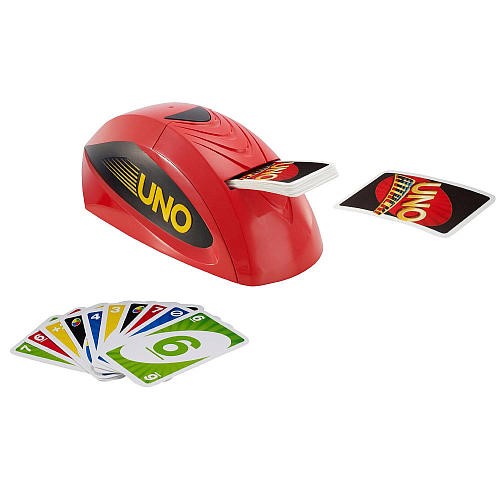 $15.99
Ages 7 years and up
This updated modern version of UNO uses an electronic random card shooter for exciting, frenzied and unpredictable ways to play for older kids. Push the launcher button on the shooter and if you're lucky, nothing will happen. If you're not, the shooter will fire a stream of UNO Attack! cards. The shooter makes a variety of sounds to further increase the excitement of the game. Anticipation and good sportsmanship are promoted along with hand-eye coordination.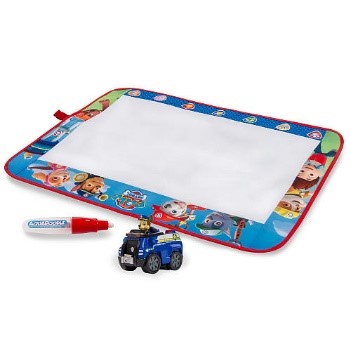 $18.99
Ages 2 years and up
Join the gang from the hit TV show "Paw Patrol" with this fun reusable drawing toy. Your child can play hide and seek as they find and reveal Chase the police dog in four hidden locations. Just add water to the Aquadoodle pen and start drawing. They will quickly dry and disappear, leaving a clean surface to be drawn upon again. It's a safe and mess-free way to encourage your child's fine motor skills and imagination.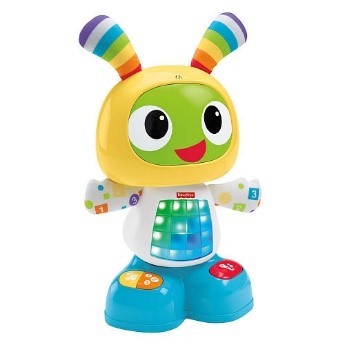 $32.99
Ages 9 months to 3 years
Let's get the dance party started by pressing BeatBo's stomach or the buttons on his feet to activate fun, danceable songs and learning content. You can even record a phrase and remix it into your child's favorite song. As baby grows, Dance & Move includes three modes to help with their motor development, as well as introducing them to letters, colors, counting, music, cause & effect and more. Kids work on balance, coordination and core strength as they dance.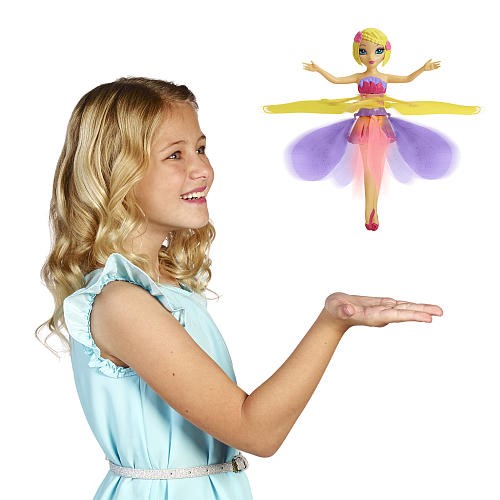 $14.98
Ages 6 to 11 years
There's nothing like having your own personal fairy who flies while being guided by the palm of your child's hand. Normally she rests on her lovely platform, but with the press of a button rises into the air. The child uses their palm to guide the fairy as it hovers about the room, promoting both fine and gross motor skills as they move with the toy. Choose from several different varieties to match your child's personal taste.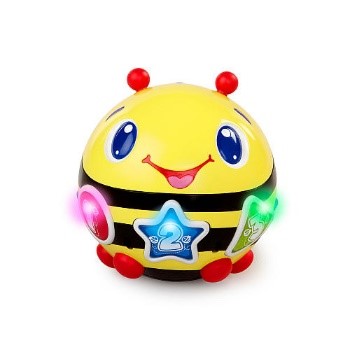 $19.99
Ages 6 months to 3 years
Bring fun and learning to life, and get your baby moving with this toy's unpredictable bumbling and catchy melodies that begin with a touch of a button. Also includes a more advanced mode for toddlers to help them learn colors, shapes and numbers. The light-up buttons play a total of nine engaging melodies, motivating little beekeepers to keep up as the ball rolls along.