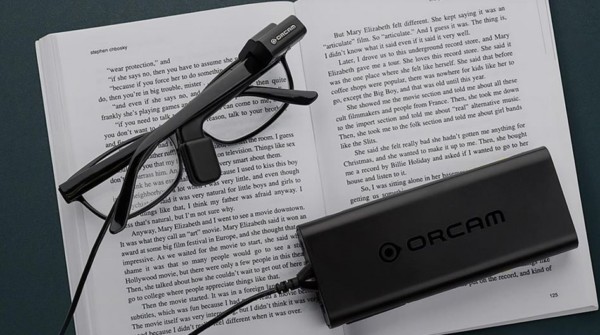 OrCam is a company focused on wearable technology to help people who are blind or have visual impairment better interact with the world around them through the concept of "artificial vision."
Their signature product is the MyEye, a miniature smart camera that sits on a normal eyeglasses frame, converting visual information into the spoken word.
It can read printed words on any surface, from computer screens to newspapers and books to street signs, and instantly relay the information to the user through a mini speaker.
The MyEye also stores and recognizes familiar faces and identifies consumer products, cash and credit cards. It can be activated by pressing a button or just pointing a finger! There's no need to learn new software or use other tools.
For people who are blind, visually impaired, or have dyslexia, aphasia or other similar conditions. OrCam MyEye gives independence.
Click here to learn more, or watch the video below.