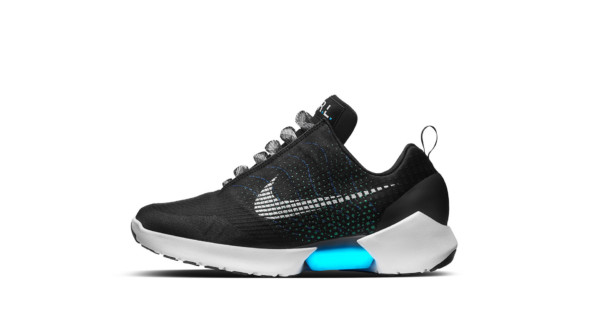 Have you always wanted a pair of Marty McFly's iconic self-lacing shoes showcased in Back to the Future Part II?
Nike introduced the HyperAdapt 1.0 in Spring 2016.
Shoe laces can be a burden for everyone — not just people living with disabilities. Perhaps, this is part of the appeal of the iconic self-lacing shoes found in the Back to the Future sequel.
Cerebral palsy, Parkinson's or other disabilities can make the loop-swoop-and-pull process a struggle. Nike's HyperAdapt 1.0 is an expensive but effective way to combat the daily hassles of tying shoelaces.
The HyperAdapt 1.0 uses an electronic self-lacing engine that activates upon the heel being inserted into the shoe. The engine is located on the bottom of the shoe.
"When you step in, your heel will hit a sensor and the system will automatically tighten," explains Tiffany Beers, Senior Innovator, NIKE, Inc., and the project's technical lead. "Then there are two buttons on the side to tighten and loosen. You can adjust it until it's perfect."
It gets better. The HyperAdapt shoes have lights built in. Green, yellow and red lights are used to indicate the battery's charge. The battery lasts approximately two weeks. Another set of lights switch on while the engine is in action.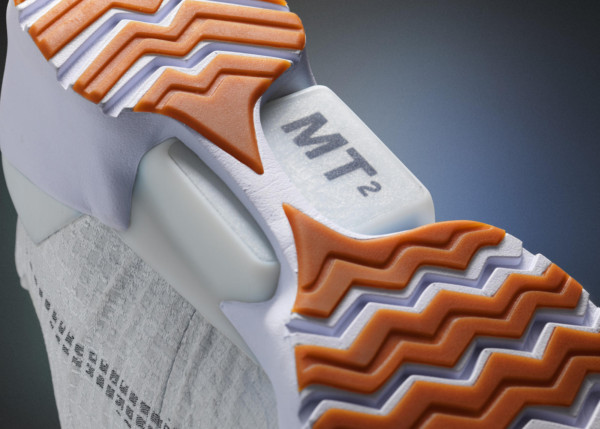 Getting your hands on a pair of Nike's Hyperadapt 1.0 kicks won't be easy. All the appointments to buy the HyperAdapt 1.0 in NYC are fully booked. Nike will be releasing a limited number of additional pairs on December 20, 2016. Sign up here to receive more information.
While the cost and limited availability of Nike's HyperAdapt 1.0 make it difficult to acquire a pair, Nike's involvement signifies something greater. One of the world's most accomplished brands is creating and marketing a mainstream product that caters to people living with certain disabilities. The future of personalized footwear has arrived and it looks great!
"It is amazing to consider a shoe that senses what the body needs in real-time. That eliminates a multitude of distractions, including mental attrition, and thus truly benefits performance," said Tinker Hatfield, Vice President of Creative Concepts, NIKE, Inc. "Sometimes, we deliver a reality before others have even begun to imagine it."