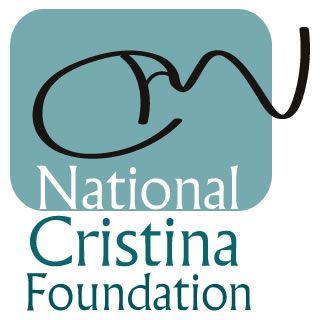 When the National Cristina Foundation was established three decades ago, nobody had yet come up with the term "digital divide." But that's what their mission has been for more than 30 years: to connect nonprofit groups with technology needs to donors of reusable hardware so the disadvantaged can have access to computers, mobile devices and broadband communications.
Though the group's goals are built around getting technology into the hands of those for whom it is beyond their financial means, serving people with disabilities has been at the core of the National Cristina Foundation since it was founded by Yvette Marrin and David Bruce McMahan in 1984. Their original pilot programs were aimed at students with physical and mental challenges.

After all, the organization is named after David's daughter, Cristina McMahan, who has cerebral palsy. Now a productive adult, Cristina has written about how being given access to computers at a young age helped her surmount her challenges and find confidence in her abilities.
Finding her promise
"Daddy had thrown some of the computers he didn't need in the office away because he thought no one wanted to use them. But then he began to think of why he had thrown them away when so many people with disabilities like me could use them. He and Yvette met and began to brainstorm on the idea of how to get computers to people who needed them, and the result was the start of the National Cristina Foundation," she wrote. "Today the National Cristina Foundation has helped millions of people who have differing abilities."
Their motto says it all: "Linking Life to Its Promise."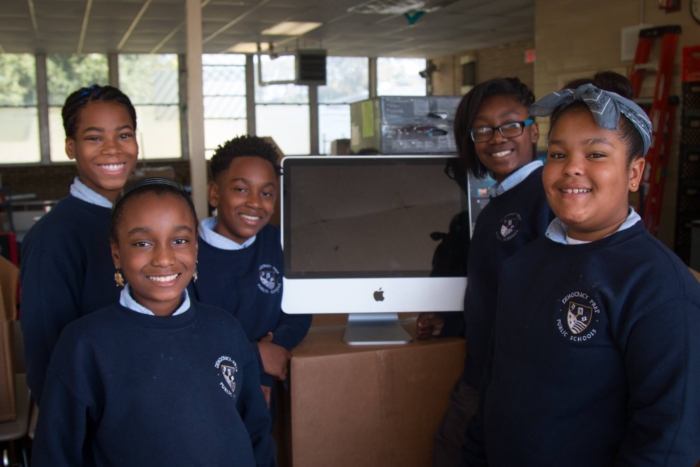 Having evolved considerably over the years, the National Cristina Foundation today connects those donating or refurbishing old technology with nonprofit groups that supply them to the end users, as well as advocacy and education on the importance of technology in the lives of the economically disadvantaged, students at risk and people with disabilities.
Their programs include the Cristina Network, a community of organizations benefiting from the reuse of technology, and the Non-Profit Locator, a web-based search tool that allows donors to find local nonprofits, schools and agencies in need of equipment for their outreach efforts.
All its services are completely free; the National Cristina Foundation doesn't charge donors or partner organizations. It only works with other organizations, and doesn't donate technology directly to individuals.
Technology changes, but the mission doesn't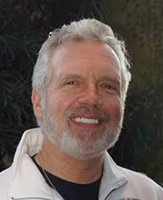 CEO and Board Member Bud Rizer says when the National Cristina Foundation was established, "Computers were very, very new. They were changing as fast as they could market them. And as soon as you got a new one, you threw the old one in the trash."
Now, not having access to a computer and broadband connection can be a serious detriment to anyone, let alone those with disabilities or limited financial means. Schools are requiring students to do their homework online; many employers make you fill out a job application online; and military veterans apply for their benefits online. Seemingly simple everyday tasks become impossible without computers and connections.
"As common as computers and broadband are, technology and service is still beyond the reach of many organizations and individuals," Rizer said. Numerous studies back up how "technology deserts" can have a long-lasting impact on a student's development or the capacity of a person without financial means or with a disability to fully interact within society.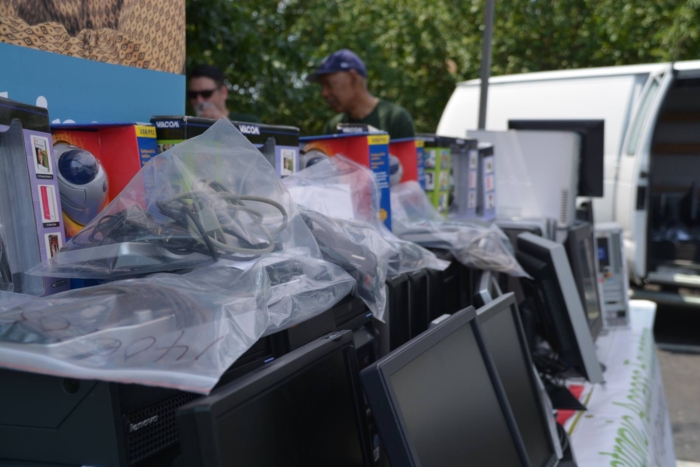 The National Cristina Foundation partners with more than 1,300 nonprofit partners, many of which are small mom-and-pop organizations with minimal infrastructure and personnel. They may be focused on addressing a very specific need, such as homelessness or teen pregnancy, or a limited geographic location. But they can't provide a range of services to their targeted population without access to technology.
Donors are a moving target, especially within the corporate realm, and their ability to donate reusable technology shifts with the economy and industry markets.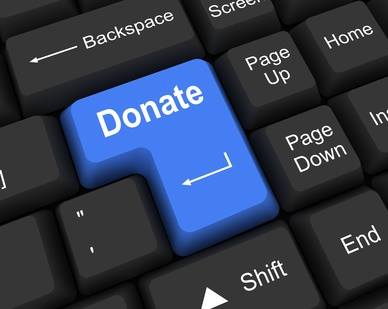 The National Cristina Foundation has started a new umbrella organization, the Alliance for Technology Refurbishing and Reuse, to help better coordinate donations and nonprofit refurbishers.
And it's not just about getting a refurbished computer, table or smartphone into the hands of the end user. They also need a speedy, reliable connection to the Internet, the proper software as well as education and training to know how to use it.
Three legs of support
Rizer says in order to bring light to the digitally dark corners of society, you need a three-legged stool for support: hardware, broadband connections and access to digital curriculum (such as software and operating systems).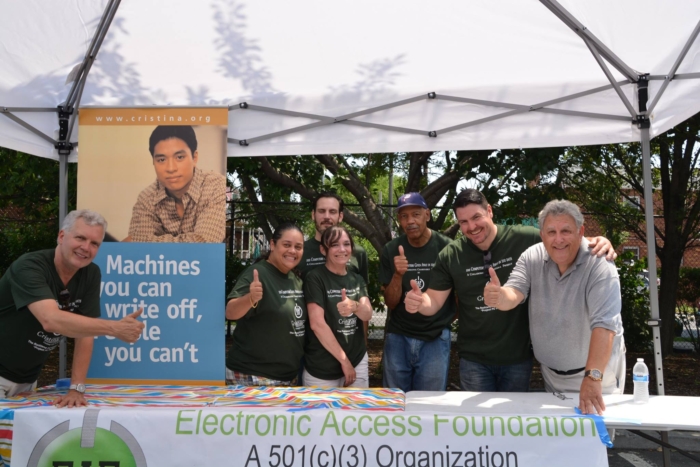 Historically their organization has focused on the first, and is now ramping up their efforts on the other two ends. They're helping more people get broadband through the National Digital Inclusion Alliance. This includes high-speed connections in public housing, or low-cost broadband underwritten through a government agency or nonprofit entity. Other avenues help bring the software part of the picture.
"The success of attacking the digital divide is to have three strong legs to the stool. If you don't have any one of them, you're kind of dead in the water," Rizer said. "Very few nonprofits deal with all three — we do."