Podcast: Play in new window | Download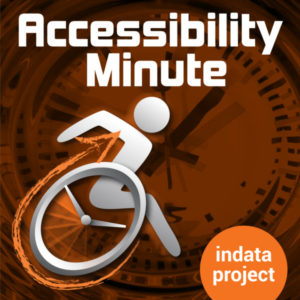 Hey there! Welcome to Accessibility Minute, your weekly look at Assistive Technology, those clever tools and devices designed to help people who have difficulties with vision, mobility, hearing or other special needs!
I first introduced the original Liftware eating utensil back in 2014.  The original Liftware, now coined Liftware Steady, is an eating utensil that cancels out up to 70% of the user's tremors, which makes it easier for those with Parkinson's, essential tremors, and more – to enjoy their food.
Now in recent months, Liftware released the all-new Liftware Level.  The Liftware Level is specifically designed for people with limited hand or arm mobility due to muscular dystrophy, spinal cord injury, cerebral palsy, and more.
The Level uses electronic motion-stabilizing technology that keeps the utensil level, regardless of how one's arm twists, bends, or moves.
For more information, to read our blog, or to drop us a line, visit 
EasterSealsTech.co
m
.  That was your Accessibility Minute for this week! I¹m Laura Medcalf with the INDATA Project at Easterseals Crossroads, in Indiana.