Podcast: Play in new window | Download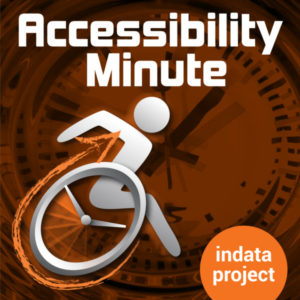 245-07-28-17 Amabrush
Hey there! Welcome to Accessibility Minute, your weekly look at Assistive Technology, those clever tools and devices designed to help people who have difficulties with vision, mobility, hearing or other special needs!
Individuals with limited arm mobility may find it hard or impossible to brush their own teeth.  Amabrush is a new, revolutionary toothbrush that automatically brushes all your teeth for you!
This patent-pending device is the world's first, fully automatic toothbrush that finishes brushing every tooth in just ten seconds!  All you have to do is insert the toothbrush, press a single button, and wait ten seconds.
But wait, there's more!  The Amabrush is also fully configurable through a Bluetooth app.  The app, which is available for both Apple and Android devices, allows you to:
Adjust different vibration modes such as gum massage, whitening mode, or burst mode
Configure the cleaning timer if you'd like to brush longer
Reorder replacement parts with a single tap
And more!
For more information, to read our blog, or to drop us a line, visit 
EasterSealsTech.co
m
.  That was your Accessibility Minute for this week! I¹m Laura Medcalf with the INDATA Project at Easterseals Crossroads, in Indiana.