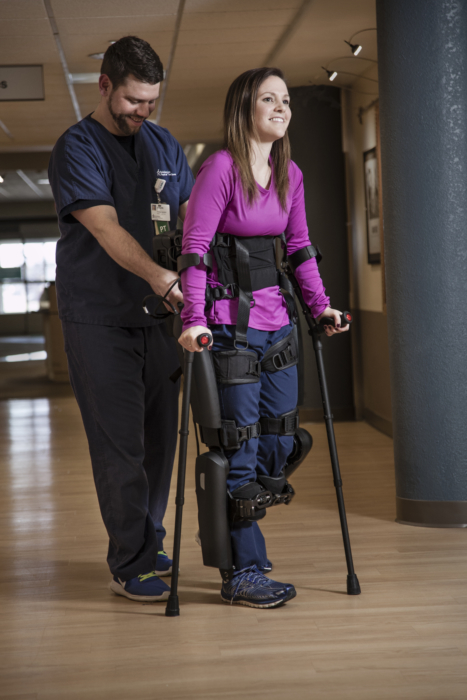 Brain injury (BI) is one of the leading causes of death and disability across the globe. Every year, an estimated 1.7 million Americans sustain a BI. And approximately 5.3 million are living with a disability caused by a brain injury.
As discussed in a previous Easterseals blog, a TBI is "caused by a bump, blow or jolt to the head or a penetrating head injury that disrupts the normal function of the brain. The top three causes are car accidents, firearms and falls. As with most disabilities, brain injuries are unique to each individual."
Earlier this fall, Easterseals Crossroads began a partnership with the Rehabilitation Hospital of Indiana (RHI) to offer a monthly support group aimed at improving the lives of people with brain injuries.
BITES Removes Barriers
This group, the Brain Injury Technology Education and Support (BITES) program, is made possible through a generous grant from the Comcast NBCUniversal Assistive Technology Grant Fund.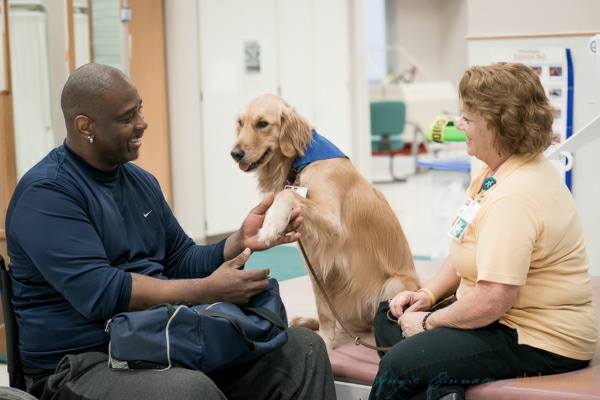 Easterseals Crossroads was one of six local Easterseals programs across the country selected for the grant this year. Established in 2011, "the fund supports technology programs and services that benefit children and adults, including veterans living with developmental disabilities."
Members of the BITES group have access to the most cutting-edge equipment and assistive technology, along with expert guidance to help them cope with the cognitive challenges they face.
"Hopefully, group members will not only incorporate what they learn into their everyday lives, but they will also appreciate these group meetings as social outings," said Wendy Waldman, the local support network leader at RHI. She will be consulting with Easterseals Crossroads as the BITES program continues.
The support group is a safe environment to practice skills and challenge's one abilities with the goal of all BITES participants being able to regain as much independence as possible.
Bringing People Together
After years of studying and serving people with brain injuries, Waldman has witnessed how isolated they can feel.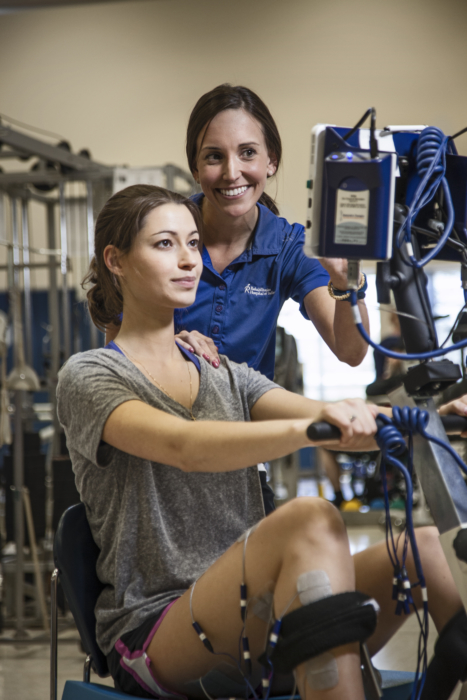 "A brain injury is invisible," Waldman said. "It can easily be misunderstood or misdiagnosed. People with brain injuries can be seen as having a psychiatric problem rather than a physical one."
Many symptoms of brain injury "might be mistaken for bad behavior or personality quirks," according to "Changed Lives New Journeys," a blog with tools, tips and insights for life after brain injury. These symptoms include fits of aggression, bouts of seemingly inappropriate crying or laughing, lethargy, and lack of tolerance toward others.
These symptoms can lead people with brain injuries — and those around them — to feel alienated.
Individuals with BI may have changes to their personality, trouble with memory, confusion or poor judgment. The changes to the brain after BI can affect people's ability to do daily activities and may affect their roles, such as employee, spouse, parent and friend.
One of the main goals of the BITES group is to shed light on issues like these and to make its members feel like they are not alone.
For rehabilitation to prepare a person for independence, skill building and social integration, it is necessary to provide those who are in treatment with dynamic and social therapeutic practice experiences. Support groups like BITES can do just that.
Spreading the Word About a Silent Epidemic
"Brain injuries are not talked about enough. This is a silent epidemic," Waldman said. "Most people don't know about it until they have to know about it. And it doesn't discriminate. Unfortunately, this can strike anyone. No case is the same. There's no cookie-cutter approach to treatment."
BITES brings people together in a positive, supportive environment to expand upon their abilities and discover tools that can help them in their daily lives.
"People are now living longer with brain injuries, so it's important to manage these everyday challenges," Waldman said.
Among other things, BITES introduces members to assistive technology that can help with memory, task analysis, cognitive training and much more.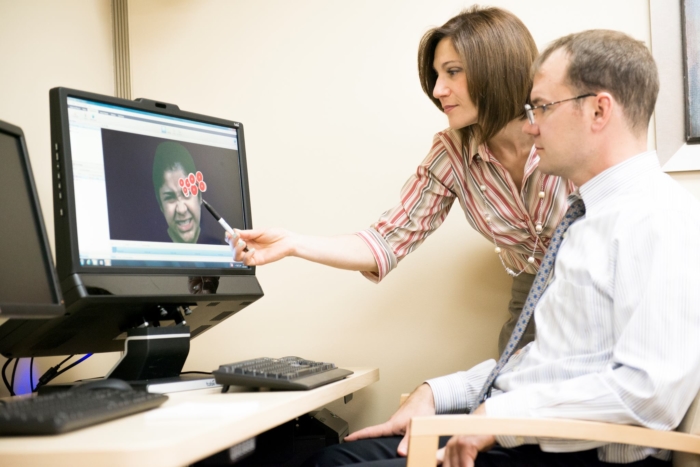 New touchscreen technologies such as the iPad have permitted development of a wide range of apps useful to people with BI for communications and assistance with daily living tasks. Other examples of assistive technology providing solutions include: small voice recorders, handheld microcomputers, visual assistant and vibrating alarms.
Whether reminding a person of a medical appointment or helping them socialize more comfortably, this technology assists with "daily things most people take for granted," Waldman said.
Growing Group Support
BITES meets on the third Wednesday of every month at Easterseals Crossroads. The group has had two meetings so far, and both Easterseals Crossroads and RHI have high expectations for its future.
"I'm hoping the audience grows," Waldman said. "This is an important issue, so the more listeners we have and the more people spreading the word and offering support, the better."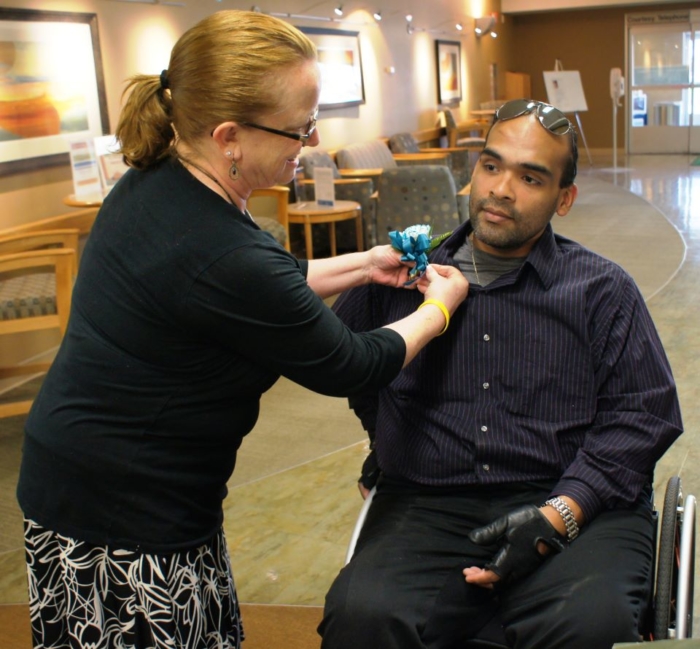 Waldman believes BITES can be a vital source of support that will change people's lives for the better. She has witnessed several people with brain injuries overcome seemingly insurmountable odds over the years, and she thinks BITES could produce similarly inspiring success stories.
"It's awe-inspiring to watch someone cope and compensate after such a catastrophic event," Waldman said. "Seeing someone go from being in intensive care with a coma to living independently in the community is amazing. I love to see people persevere. And I'm sure we'll be seeing many people do exactly that in this group."