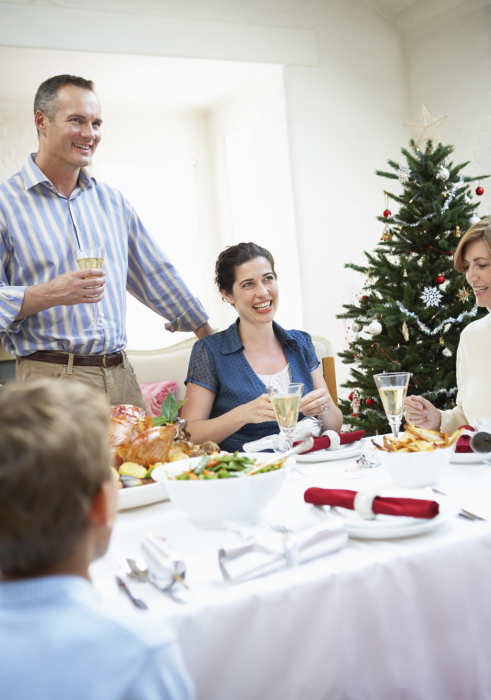 Hosting a holiday dinner is a daunting task for anyone. But it can be especially difficult for people with disabilities.
The INDATA Project at Easterseals Crossroads can help make kitchens across the Hoosier state more accessible this holiday season. The organization offers Hoosiers with disabilities the opportunity to borrow pieces of assistive technology that will make cooking, as well as other daily living tasks, much easier as they prepare for those large family dinners coming up around the corner.
For the past 10 years, Easterseals has been loaning out items from the INDATA Equipment Lending Library, which now includes roughly 2,500 devices for people with visual, cognitive, hearing, mobility, learning and other disabilities.
People with disabilities can borrow any item for up to 30 days at no charge. This try-before-you-buy approach allows people to make informed decisions about assistive technology and save money for gifts this holiday season.
"We want to make the holidays a little easier for everybody," said Brian Norton, the director of assistive technology at Easterseals Crossroads. "We hope these cooking items allow people to be more carefree and spend more time enjoying their family than worrying about what they have to do in the kitchen."
Here are 10 of the many items people can borrow to ease the burden of holiday cooking and have more fun with their loved ones.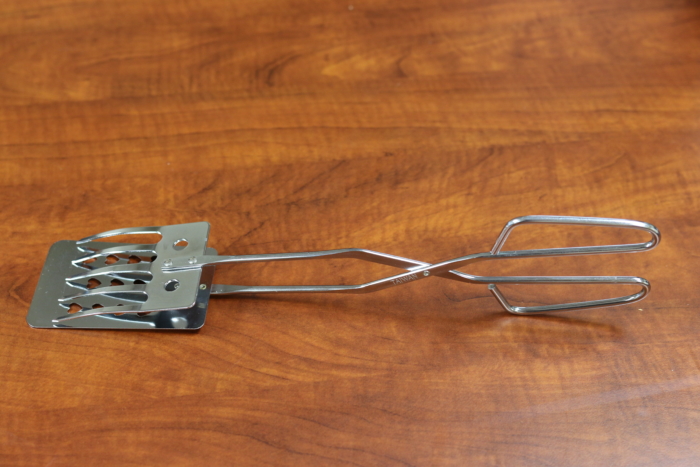 Double Spatula: An ideal item for one-handed people, this nylon-coated spatula works like a pair of tongs and allows you to easily grip and flip your food.
It's a great tool to use when you're cooking burgers or pancakes for your family. The double spatula works well with non-stick cookware, and it's dishwasher safe.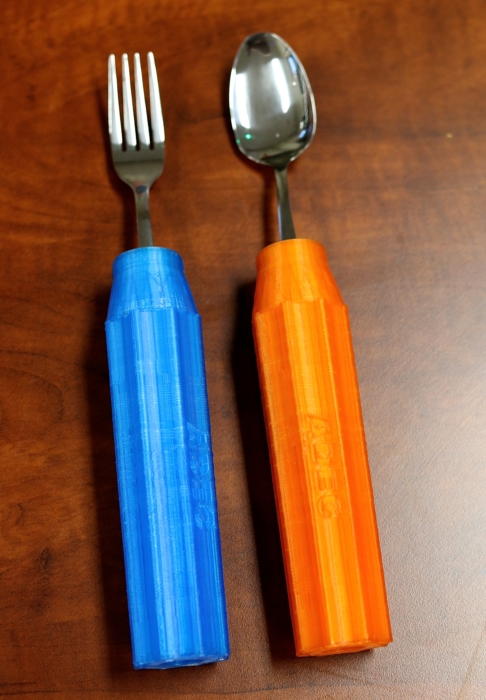 Go Grip Utensils: This adaptive cutlery tool makes it possible for individuals who struggle with traditional utensils to use any piece of silverware they need. Simply slide the rubber handle on top of the utensil to cushion your grip.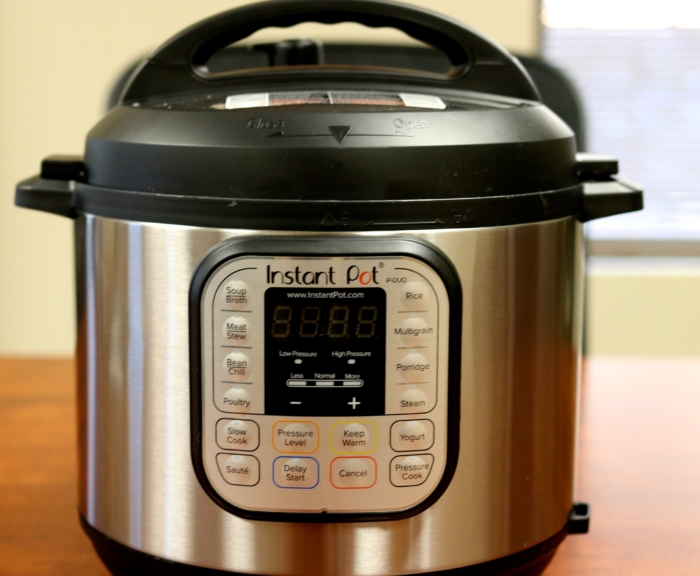 Instant Pot: This game-changing cooking appliance is currently the number one selling brand on Amazon with one of the highest overall customer ratings. It performs the functions of five different tools: pressure cooker, slow cooker, rice cooker, steamer and warmer. It's essentially a one-stop shop for your cooking needs this holiday season. The Instant Pot cooks two to six times faster and uses up to 70 percent less energy than other pressure cookers. Newer models also allow you to monitor the cooking progress from your mobile device via an iOS or Android app. You don't have to hunch over a hot stove for hours. Just pop your food in the Instant Pot and bask in the warmth of quality time with family and friends.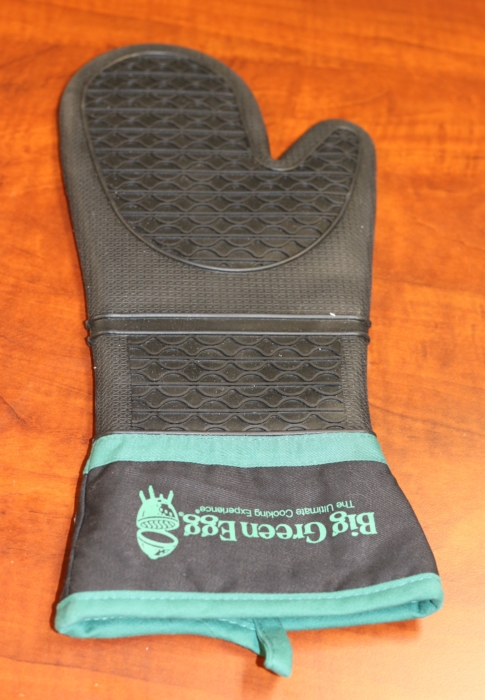 Long Oven Mitt: This flame-retardant mitt's extra-long sleeve provides protection up to the elbow and makes baking, cooking and grilling safer and easier, especially for people with arthritis or difficulty gripping cookware.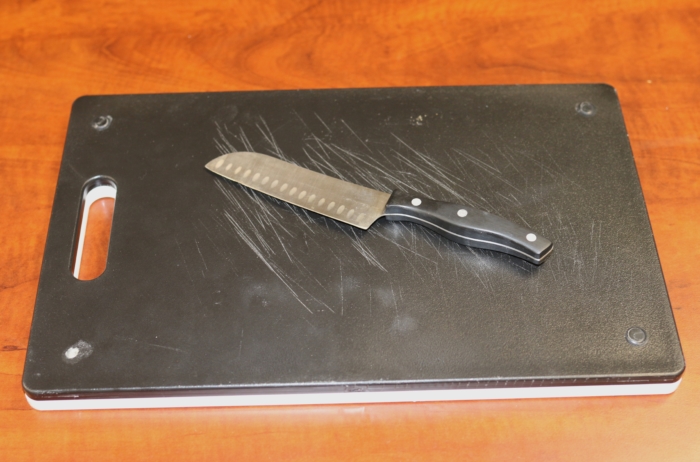 Low-Vision Cutting Board: With two sides — one black, one white — this board provides a sense of contrast that makes food preparation much easier for people with vision impairment. Made of durable Polyboard material, it's scratch-resistant and built to last a lifetime.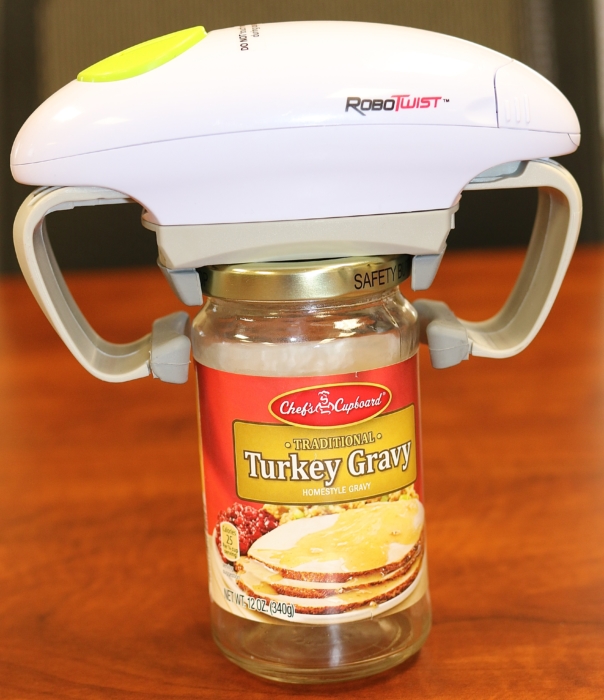 Robo Twist: Surely you'll need to open a jar of jelly or cranberry sauce this holiday season. Make it easier with the Robo Twist, which easily adjusts to fit any jar size and guarantees a firm grasp on lids. Better yet, it doesn't use much energy — all you need are some AA batteries!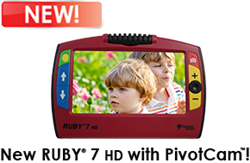 Ruby 7 HD: Having trouble reading Grandma's recipes? Magnify them with the Ruby 7 HD. This portable, handheld video magnifier has a built-in tilt stand and seven-inch screen that magnifies materials up to 24 times their original size.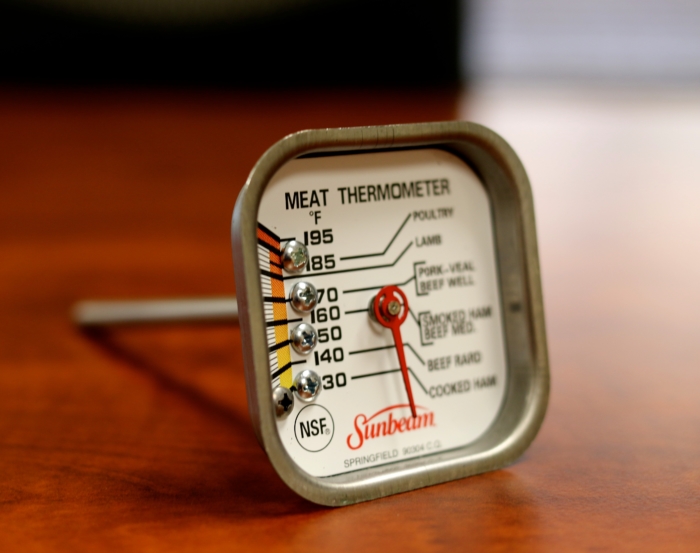 Tactile Meat Thermometer: With raised, Braille-like markings, this thermometer is geared toward people who are vision-impaired. Its square shape and sturdy structure prevents it from rolling off the kitchen counter. And it's waterproof and dishwasher safe.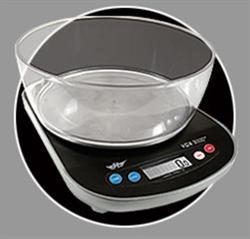 Vox 3000 Talking Scale: Having trouble reading your kitchen scale? Use this one — it talks to you! The Vox 3000 weighs food items with incredibly accurate and precise strain gauge technology, and then it announces the weight to you as you're cooking. It's like a digital sous chef!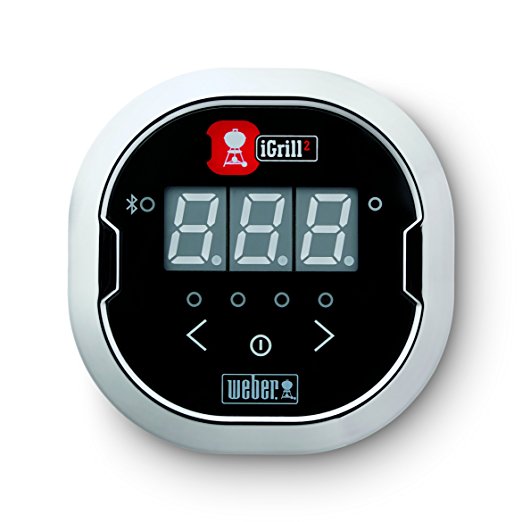 Weber iGrill 2 Thermometer: The most advanced meat thermometer on the market, this app-enabled device sends an alert to your phone when your food reaches just the right temperature. You can choose from one of many preset alerts ranging from medium-rare steak to lamb. This item is perfect for people with vision impairment who have difficulty reading a standard meat thermometer. Best of all, it allows cooks to step away from the grill during holiday parties and spend more time with their guests.
Whether before, during or after the holidays, check out the INDATA Equipment Lending Library. The short-term loans assist clients in making informed decisions about the assistive technology they might use at work, school or home.
All loans are initiated by the completion of an online AT application through the online loan library: https://www.indata.at4all.com/.
For additional information about the loan library, please contact Justin Amber, Assistive Technology Equipment Loan Specialist, at jamber@eastersealscrossroads.org or 317-466-2013.