Geometry class just got a bit easier for blind and visually-impaired students. A new mechanical Braille ruler is now available to individuals of all ages.
Developed by Squirrel Devices — a past winner of the Louis Braille Touch of Genius Award — the Tactile Caliper allows its users to measure and draw with a much greater degree of speed and accuracy. It is a vast improvement over standard Braille rulers.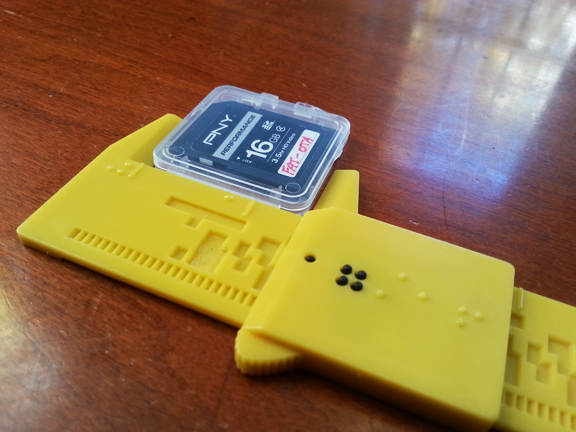 The Tactile Caliper measures accurately to 1/16th of an inch, which is four times finer than existing rulers. Its precision allows blind and visually-impaired students to participate more confidently alongside their sighted peers in an inclusive classroom environment.
This ruler is efficient and easy to use. You simply place the object you're measuring or drawing between its jaws and read the inches from the top and the fractions from the sliding Braille display. Using this product is a piece of cake!
Other major benefits:
Helps develop tactile and spatial skills
Eliminates need to simplify geometric figures
Serves users of all ages in daily activities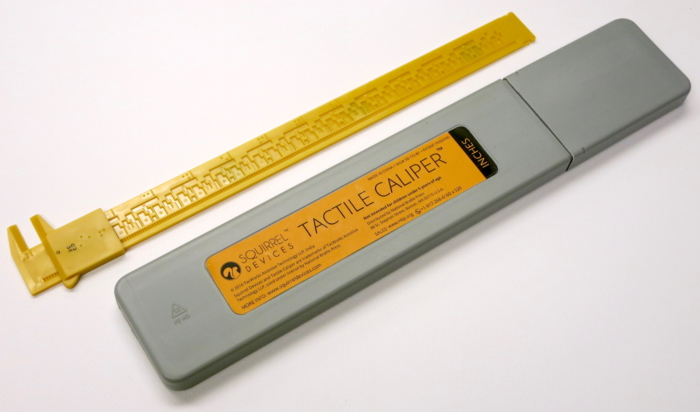 Check out some of the rave reviews from the blind and visually-impaired community and beyond!
"It is precise, reliable and I just love the Braille display. I want to own one as soon as it is commercially available."
— Paul Parravano
Board President, National Braille Press
Co-director, MIT Office of Government and Community Relations
 "I am impressed by the potential impact the Tactile Caliper possesses for improving my students' ability to participate in STEM (Science, Technology, Engineering and Math) activities."
— Janet Ulwick-Sacca
Teacher for Students with Visual Impairments
"How do you use a ruler if you're blind? The Tactile Caliper comes with an ingenious manual refreshable Braille display built in — and it doesn't require batteries or a plug!"
— Wonderbaby.org (Click here to read the full review)
Visit Squirrel Devices for more information on this device as well as the distributors currently selling this product.