GlassOuse is an assistive device designed to help people who can't use technology due to limited abilities and give them more control of their computers, phones and smart TVs.
Designed for daily use, GlassOuse is worn like a pair of glasses and connects to mobile phones, computers, tablets and Smart TVs via Bluetooth to revolutionize the technology use for those with restricted mobility.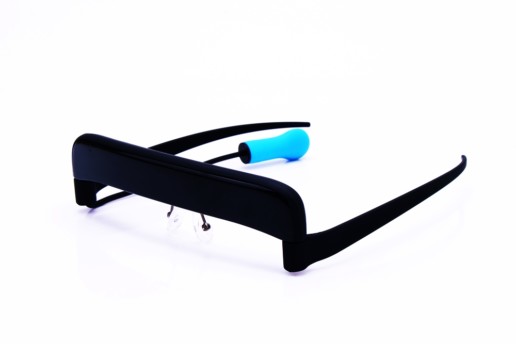 The GlassOuse key features include:
Connects via Bluetooth
Hygienic, private use mouthpiece with waterproof cover
Micro-USB cable for recharging
"Sleep" mode to extend battery life
Quick response time
Compatible with Windows, Linux, Android and smart TV devices
GlassOuse gives people with disabilities more control of their computers and other devices for greater independence. For people who struggle with using a standard mouse, this alternative tracks their head movements and converts them to mouse movements on the screens.
With no cords, the Bluetooth connectivity provides users peace of mind knowing they won't accidentally disconnect by moving around. The GlassOuse fits the face like a pair of glasses, and for those who already have glasses, these fit just above them. From computers to phones to even smart TVs, the GlassOuse can help users with most daily devices.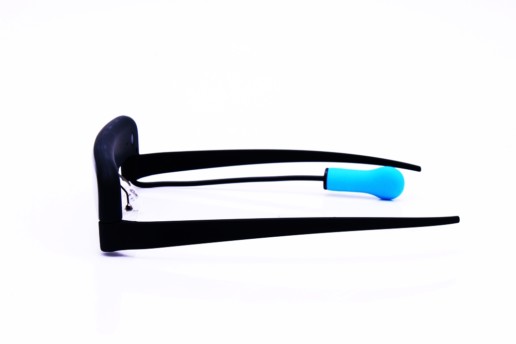 Options are customized based on the need for how users "click" on things. Options include Bite Switch, Puff Switch and Finger Switch.
The Bite Switch is a durable mechanism designed to be bitten for long-lasting daily use to do clicking actions. The flexible cable allows users to adjust the switch position according to their use, and a certified non-carcinogenic waterproof silicone cover protects the switch part.
The Puff Switch uses an electronic system allowing users to do clicking actions with simple "puffs." The built-in microphone of Puff Switch has a blow trigger converting the frequencies derived from puffing action into signals automatically to do the clicks.
The Finger Switch is a highly sensitive button that can be mounted on a touch fastener strap or fabric surface, allowing users to do the clicking action with any part of their body – so the name can be a tad confusing since this action can be done with an arm or even your head.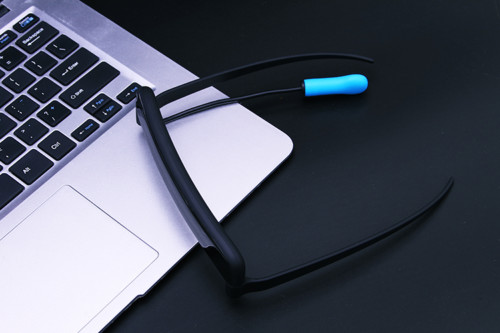 The GlassOuse is lightweight and comfortable to wear for extended periods of time. The Lithium Polymer rechargeable battery provides up to 15 hours of use. This tool provides just one more step toward helping people with disabilities feel more comfortable and confident on their own.
For more information and details visit http://glassouse.com/.