More than 3.6 million people in the United States are wheelchair users. Something as simple as getting into a building or house without an issue is a luxury many wheelchair users don't have. The TRANSITIONS® Modular Entry Mat wants to make their lives safer and easier when it comes to mobility at any entrance. Not all elevated doorways have ramps, and that can become a huge problem for anyone on wheels.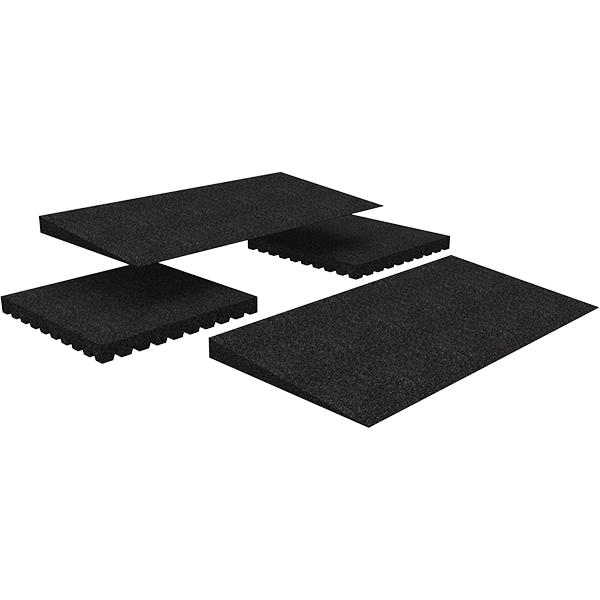 This mat kit simply sits against the doorsill (whether it be indoors or outdoors) to provide a much smoother ground-to-entrance transition without having to lift up the entire wheelchair. The material used is similar to what you may see at some playgrounds in square form.
Made with 100-percent recycled material, the mat is slip-resistant and can be used for many years even with heavy repeated use. To accommodate those wider entrances or double doors, two mats can be seamlessly placed side by side.
This portable mat can be taken everywhere to make wheelchair users feel at ease knowing there is a solution to one of the biggest pains.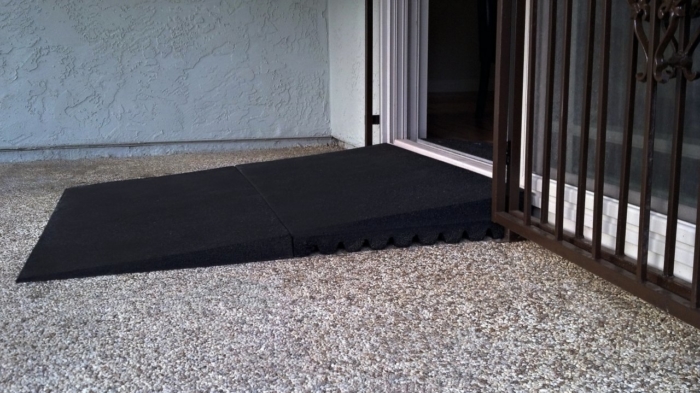 The TRANSITIONS® Modular Entry Mat features include:
100% recycled rubber
Indoor and outdoor use
Lifetime warranty
Optional rubber risers
For doors that are just a bit higher than normal, there are optional risers available that can reach heights greater than 2 ½ inches.
EZ-ACCESS strives to enrich the lives of people with disabilities by providing access to life beyond barriers. This seemingly-simple mat is the solution to a problem few people may think about. With the lightweight, recycled material, the mat can be taken from one location to the next with no hassle at all.
Check out this video!
For more information and details, visit https://www.ezaccess.com.