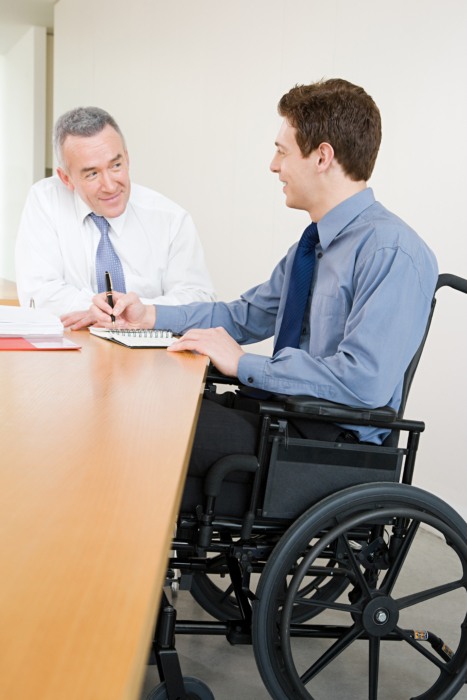 Earlier this year, the INDATA Project at Easterseals Crossroads launched a series of learning opportunities to discuss strategies and resources for the inclusion of people with disabilities in the workplace.
And it will continue in the new year with a new format, a new time and new topics!
This series, the Ability Round Table, brings together area leaders of companies that have or are considering having an employee resource group (ERG) or associate resource group (ARG) focused on employees who have disabilities, are caregivers for those with disabilities, have family members who are disabled or simply feel strongly about creating positive change within their company.
"An effective ERG or ARG can improve a company's bottom line," said Easterseals Crossroads Vice President Wade Wingler. "Statistics show diverse companies are more profitable and successful than their non-diverse counterparts. Companies need to know about the resources available for people with disabilities and how to engage them in the workplace culture."
Moving from an Affinity Group to an ERG/ARG
An affinity group simply consists of employees who share a common ground. Evolving into an ERG or ARG involves joining forces to make an impact on the company. In addition to groups focused on disability, others are often focused on minorities, LGBT issues, veteran status, health/fitness, generational differences and other cultural factors.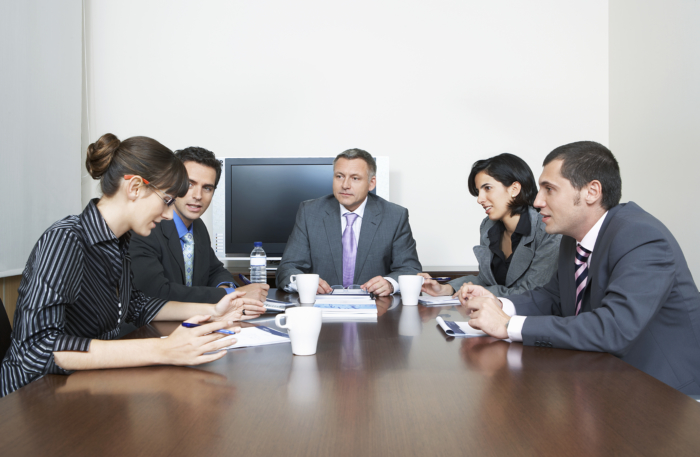 First, in order for employees with disabilities to thrive as an ERG or ARG, one of the several assets they need is a champion at the executive level. This advocate on the top rung of the company ladder will ensure proper development and funding of the group, among many other things.
"If you are not prepared to 'put the money where the mouth is,' you set the group up for failure," said Mark Dresen, a senior specialist at Eli Lilly and Company, a supporter of the Ability Round Table. "Give them the means to accomplish their goals and yours. If all steps are followed and committed to, the return on your investment will be profound, both in the improved work lives of your employees and in the increased productivity and profitability of the company as a whole."
Once established and supported, a group must implement a plan for expanding membership and evaluating success to justify the time and financial commitment to its existence. More often than not, these groups prove to be highly valuable assets.
Resource Groups Boost Business
ERG and ARGs are becoming increasingly common. You can find them in 90 percent of Fortune 500 companies like the Ability Round Table's supporters, Anthem, Inc. and Eli Lilly and Company.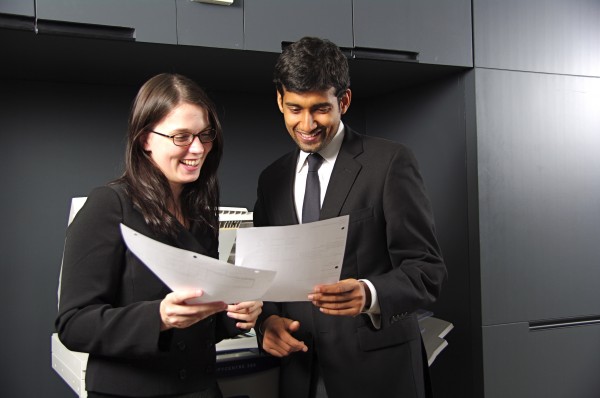 Recent research from McKinsey & Company, a global management consulting firm, shows that inclusive workplaces with resource groups outperform less diverse, supportive organizations by 35 percent.
"A disability ERG or ARG increases the retention of employees whose lives are touched by disability, creates a more inclusive environment and increases the profitability of a company by helping people with disabilities produce at a higher level," Wingler explained.
In a survey conducted by the research association The Conference Board, a considerable number of companies reported their resource groups played a large role in helping them retain talent. These groups are also effective in attracting new talent. A study from Bentley University's Center for Women and Business showed a majority of millennials express interest in working for companies with resource groups in place.
The Future of the Ability Round Table
Starting in January, Ability Round Table meetings will be held monthly, on the second Friday of each month at 12 p.m.
One meeting each quarter will be hosted as a face-to-face meeting onsite at a partner location in Indianapolis, and the other two meetings will be hosted online via Zoom.
The topics are as follows:
January 11 (virtual via Zoom): Assistive technology and tips for streamlining your accommodations process
February 8 (virtual via Zoom): The job accommodation process
March 8 (Rolls Royce Indianapolis): Recruiting ERG members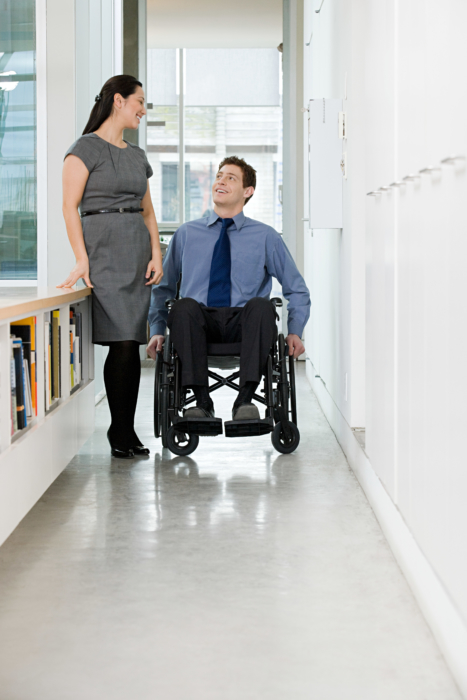 "Disability is the largest minority group and the only one any one of us can become a part of at a moment's notice," Wingler said. "You need to know about the resources now — not when it's too late."
The Ability Round Table is open to all company representatives who have a disability ERG/ARG and want to improve it as well as for those who want to learn more about creating a resource group in their organization.
For Zoom meeting details, visit eastersealstech.com/roundtable.
For more information, please contact Wade Wingler at 317-466-1000 or email him at wwingler@eastersealscrossroads.org.