AbleNet is a "world leader in assistive technology, curriculum, and services to help individuals with disabilities lead productive and fulfilling lives." The company develops, manufactures, and markets a myriad of technology products. One of the company's newest products is Sidekick, which is a mouse adapter for an iPad and iPhone.
Individuals with motor impairments may have a hard time using a Multi-Touch screen. Sidekick is the first plug-and-play adapter that allows users to use (almost) any USB Type A mouse with their iPhone and iPad. Simply connect your USB Type A mouse to Sidekick, plug the adapter into your iOS device, and you're ready to go!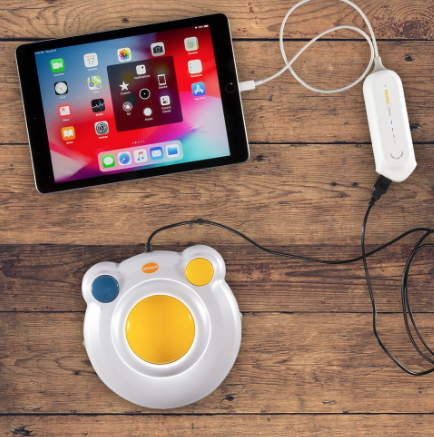 Sidekick Features:
The first plug-and-play adapter that allow users to use almost any USB Type A mouse with their iOS device

Some examples of available USB Type A mice include: AbleNet TinyMouse, ChesterMouse, BIGtrack, Rock Adapted Joystick, and TrackerPro

Sidekick is currently going through Apple's MFi certification process; the company is "actively working with Apple to complete all necessary tests to finalize certification
The mouse adapter will be available as early as fall 2019
Click here if you would like to receive updates on this product!