Over the years I've covered different types of footwear designed for independence. While my team was at ATIA, they came across another pair of footwear that can be laced entirely hands-free! Introducing ZeroTie hands-free lacing shoes.
Here is the story behind this patented technology:
"The ZeroTie patented technology was founded on a simple idea – to give independence back to an aging mother. When the founder's mother was unable to bend over to tie her shoes, he went on a mission to develop a self-tying solution."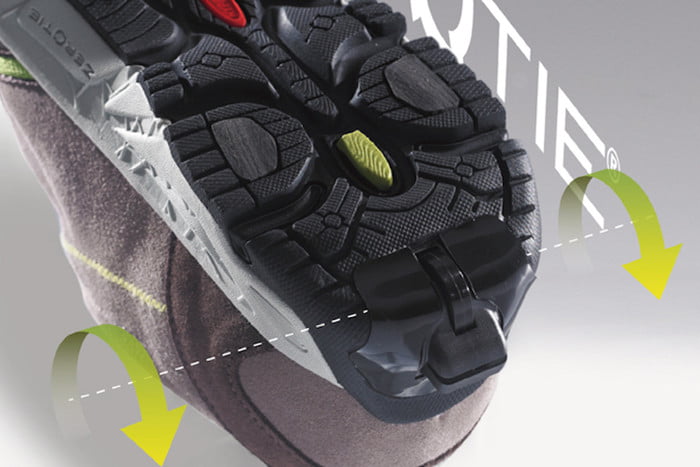 Individuals can easily slip the shoe on, roll back the heel to tighten, and walk away without ever bending over or using their hands. In order to loosen the laces, you simply step down on the mechanism and release. The secret to the ZeroTie design is a wheel that is embedded in the heel of the shoe.
Digital Trends further explains the technology: 'That wheel connects directly to the laces, adding or releasing tension as needed. The process for tightening the laces is reportedly quick and easy… When they're ready to take the shoes off, the wearer simply presses down on the wheel mechanism with their other foot to release the laces, allowing them to step right out of the shoe."
Features of ZeroTie Shoes:
Unbreakable laces with a lifetime guarantee
No hands necessary to tighten the laces
A wide variety of shoe styles to choose from for men, women, and children
Click here to learn more!