Ambutech offers products designed with the customer's mobility and quality of life in mind. It began as a small shop building support canes in the early 1980s. It has since built a reputation for making some of the most reliable canes in the world.
Over the years, Ambutech has grown to offer the widest range of mobility canes of any manufacturer. It is also the largest supplier of mobility products in Europe and North America.
Aluminum Mobility Cane
One such cane is the Aluminum Mobility Cane, made with heavy-gauge aluminum.
The new cone-like joint design made from aluminum provides superior tactile transmission, protects the elastic cord and ensures a snug fit. The cane folds and unfolds with ease and can be personalized with a touch of color.
Users can select the grip and tip color, the type of cane tip, the main shaft color, the bottom cane shaft color, the cane length and whether it's folding or non-folding. That way, you can get a cane that is both useful and personalized to you and your lifestyle!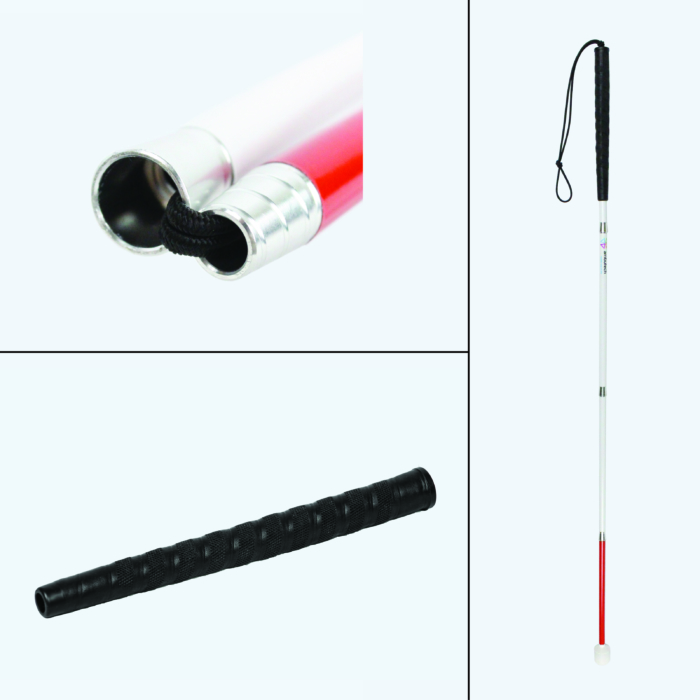 "For our customers, a mobility device is a life tool," said Mellyssa Lyght, Ambutech order desk/customer service. "They need it for daily use, and we don't want to make them feel like it's just a product you can have any other day. We want them to have what they need, so we'll do everything in our power to help them."
"We're a very passionate company. We're always trying to do what people need and want," said Candace Young, who started on the production line making the canes herself and has moved on to become the production manager. "We have a good product, and we stand behind our name. If the customer doesn't like something, we always fix it."
Ambutech's willingness to fix problems and stand behind its products has given it a reputation as a caring company. It is always ready to listen to customers and take their suggestions to heart.
"When customers call and ask for something, if we can make it for them, we make it," she said. "It's that simple. We're very customer oriented."
For more about Ambutech, visit https://ambutech.com/.