Anyone with high blood pressure knows how important it is to stay on top of monitoring your numbers. That's especially true when you're not inside a doctor's office.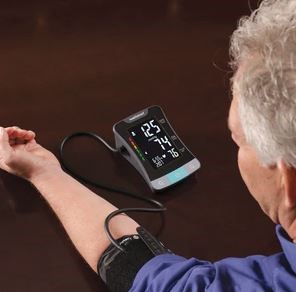 From pregnant women to those over the age of 64 to people who want to be healthier, this can be a life-saving device. If twice-a-day readings are a must, the Talking Digital Blood Pressure Meter is critical to keeping users healthy.
With your own HealthSmart Talking Digital Blood Pressure Meter at home, users can accurately track their blood pressure numbers and have previous readings stored as well. The memory storage holds 120 readings, or 60 readings per person in a two-person home. It makes it easy for users to spot patterns by archiving each result by day and time – and the last three readings are averaged so you can see your progress.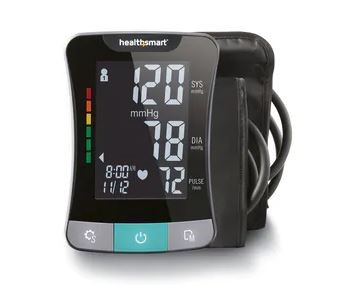 Here are some of its features:
Lifetime warranty
120-reading memory storage
Visual BP Guide
Bilingual
High-contrast backlit screen
For those with vision impairments, the meter shows the results on a high-contrast backlit LCD screen. As an added bonus, the meter has an audio function that can be set to either Spanish or English. It will also will read your blood pressure numbers out loud.
Along with monitoring blood pressure, the meter also provides detection on an irregular heartbeat – making it easier to spot the signs of arrhythmia.
For those with memory impairments, the HealthSmart Talking Digital Blood Pressure Meter stores all your readings. That way you don't have to keep track of a paper version of a blood pressure journal. Those numbers can then be recalled at any time to repeat to doctors and/or caretakers.
For more information and details on this device, visit ISSProducts.com.