As small children learn to talk, speech errors are quite common. Learning how to say all the different sounds in words takes years to develop.
However, by the age of eight, kids should be able to say all sounds in English with no major errors. Otherwise, it can be a sign of an articulation disorder.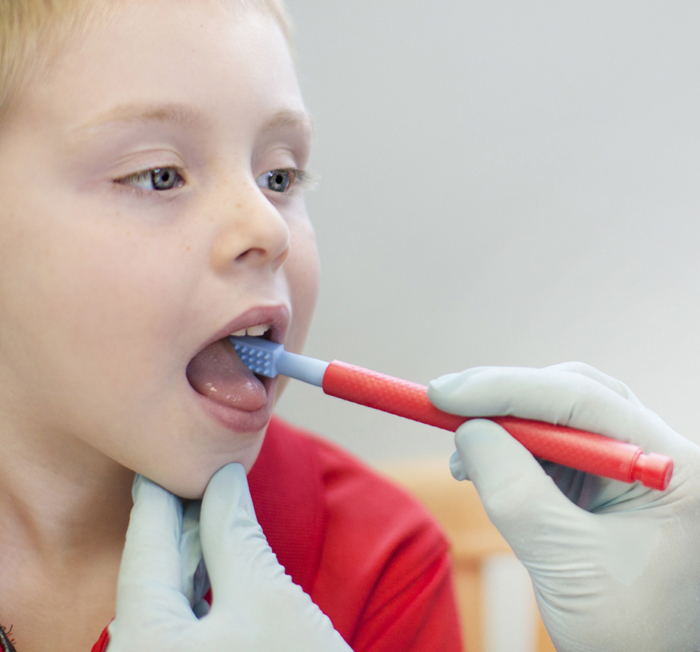 Innovation with Vibration
ARK's Z-Vibe® is an innovative vibratory tool that can help those children — or adults — with an articulation disorder. It can also be used for a feeding disorder, sensory issues or oral motor difficulty. These issues may be seen in people with, but not limited to, Down syndrome, Autism, Cerebral Palsy and SPD.
The Z-Vibe improves a variety of speech and feeding skills. Further, it is also highly recommended for people with low oral tone and/or texture dislikes who need sensory oral motor stimulation.
The Z-Vibe's gentle vibration draws more attention to the lips, tongue, cheeks and jaw. In addition, vibration can also be very calming and soothing.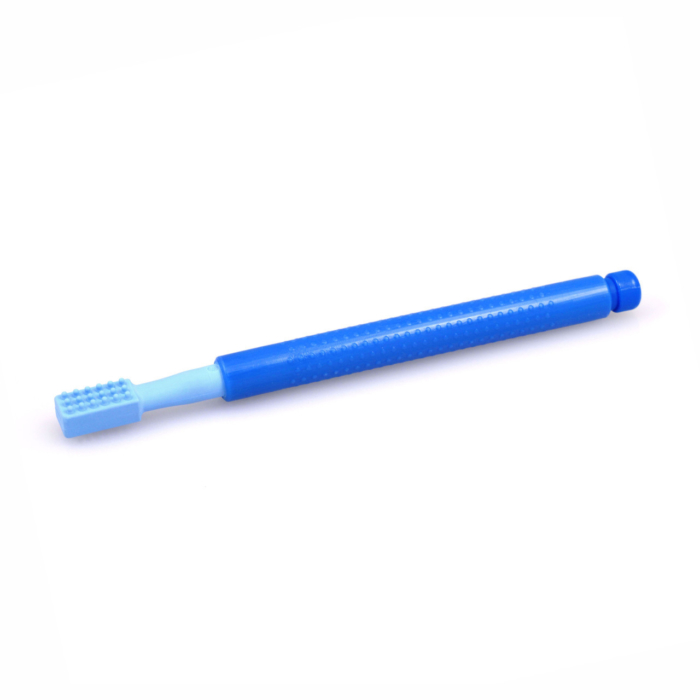 Z-Vibe features include:
A lightweight, plastic handpiece with gentle bumps for a non-slip grip
A blue Probe Tip for oral motor assessment and development
No lead, phthalates, PVC, BPA or latex
Battery included (special Vibe battery not sold in stores)
Available in plastic or metal
More than 35 tips in various sizes and textures, including spoons, toothbrushes and pencils
Recommended for use with a therapist or trained caregiver
Calming Tactile Awareness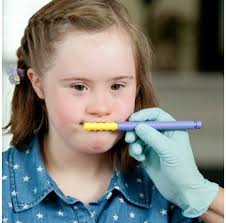 Most people are either visual or auditory learners. But you may need additional help in the mouth for certain speech and feeding skills. The Z-Vibe is an ideal tool to help! And if touching the lips, tongue and cheeks isn't enough, just turn the Z-Vibe on for gentle vibration.
Benefits of the Z-Vibe:
Increases oral awareness
Decreases oral sensitivities
Calms and soothes
Teaches biting and chewing skills
Develops oral motor skills
Improves oral hygiene
Works on writing skills and sensory motor needs
Check out this video to see the Z-Vibe in action!
For more information about this product, visit https://www.arktherapeutic.com/arks-z-vibe-vibrating-oral-motor-tool/.