Looking for an app to help you quickly capture text? Check out the Drafts app on the App Store! Drafts is an app that lets you turn text into action. According to the app's description, "It's a quick notebook, handy editor, and writing automation tool – all in one."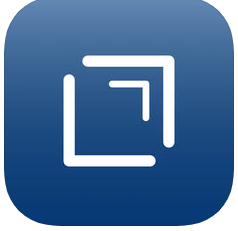 The app is organized around three basic areas:
Editor: the app launches directly to the editor; this is where you can create and edit text
Managing Drafts: notes are organized and accessed using the draft list drawer which can be displayed by swiping right, or tapping the draft icon in the upper left corner
Action List: this is where you act on your drafts; "it displays groups of actions which can be used to manipulate text, send to other services and apps, and more
The Drafts app opens "lightning fast" and can work with multiple iOS features such as Siri, widget, share extension, file import, and dictation. This makes it easier than ever to jot down quick notes.
Features of the Drafts App (Pro Version):
Create and edit actions
Themes and Icons: suit the experience to your tastes with Dark theme, custom app icon, and more
Workspaces: apply preferred tag, query, and sort settings for your drafts list with Workspaces
Extra widgets and better share extension options
Enhanced URL Automation
Click here to learn more!