The harsh winter sweeping across the Hoosier state is slowly but surely coming to a close. The sun is peeking out of the clouds, and summer is just around the corner.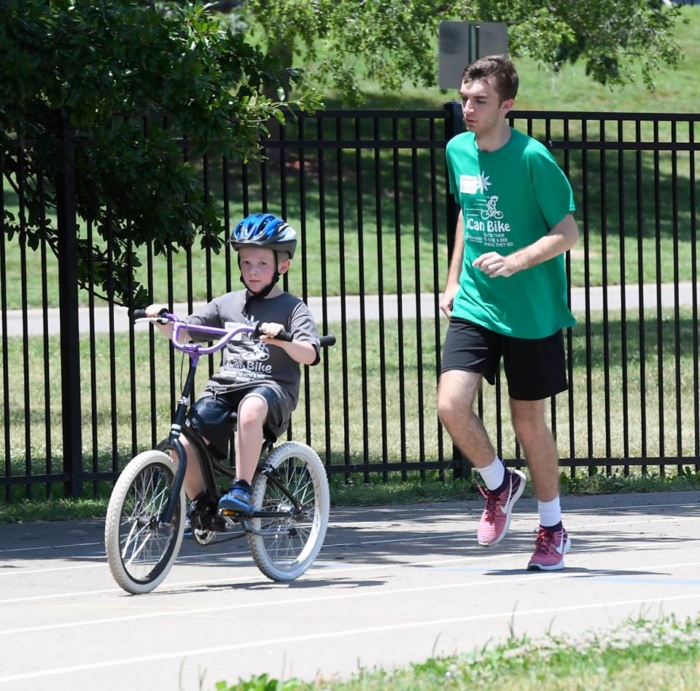 Few warm weather pastimes rival riding a bike. The sense of freedom, the feeling of the summer breeze blowing through your hair, the excitement of coasting down the road. It's a pleasant, powerful experience.
The iCan Bike Program
This June, Easterseals Crossroads is partnering with iCan Shine and Indy Parks to host a bike camp program for children and adults with disabilities and special needs. The program will take place at Perry Park Ice Skating Rink from June 17-21. Participants are enrolled in the same 75-minute session for each of the five days. Sessions start at 8:30 a.m. with the last session starting at 3:35 p.m.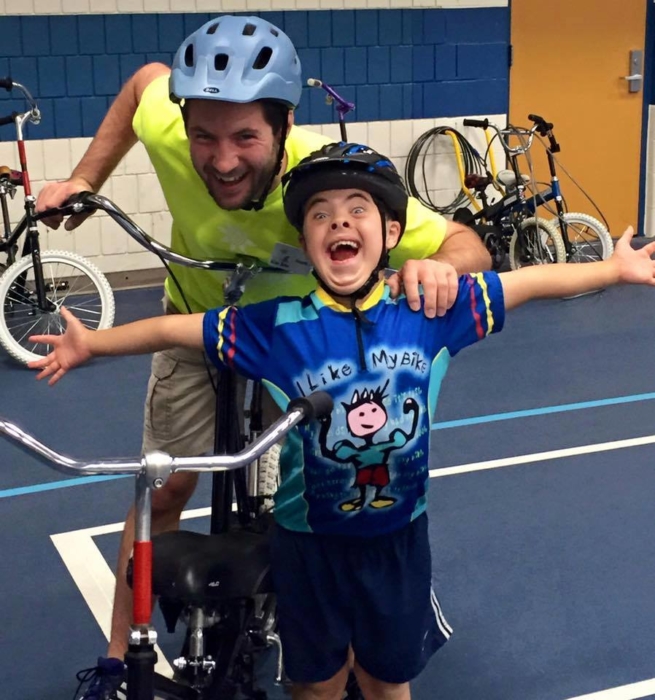 "This program provides a sense of inclusion for people with disabilities," said Brian Norton, the director of assistive technology at Easterseals Crossroads. "It will give them a great deal of confidence, not only to ride a bike but to take on other tasks independently as well. Like all of the programs we host, we hope it will be an encouraging experience for people with disabilities as well as their friends and family members."
Learning to Ride
Founded in 2007, iCan Shine is a national 501(c)(3) nonprofit charitable organization dedicated to providing learning opportunities and recreational activities in which "everyone can shine."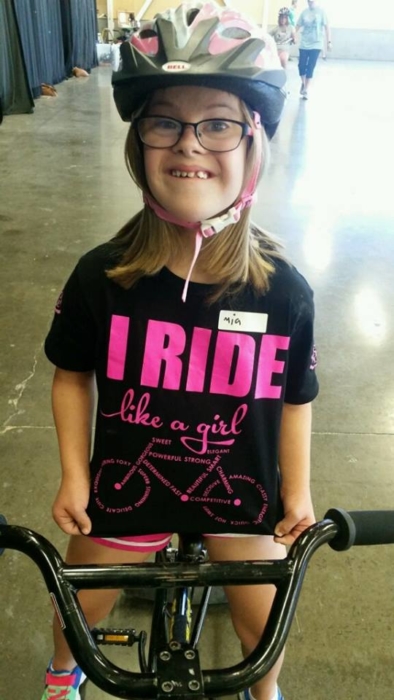 Through the iCan Bike program, the organization conducts more than 100 five-day camps and after-school lessons throughout the U.S. and Canada, teaching approximately 3,000 people with disabilities how to ride a bike each year.
Since iCan Shine's inception, this program has successfully taught roughly 20,000 people with disabilities to ride a conventional two-wheel bicycle.
The program uses adapted bikes and techniques developed by Dr. Richard Klein, a retired mechanical engineering professor who has spent more than 30 years studying the mechanics of bikes.
Bikes and Bonding
Over the course of the week, trained staff members adjust the specialty bikes' stability to challenge riders and gently push them toward independently riding conventional bikes.
Camp riders include children ages eight and up as well as teens and adults with disabilities who can side-step and walk without assistive devices.
Each 75-minute training session serves a maximum of eight riders, providing an intimate, hands-on learning experience. Working alongside iCan Shine staff members are volunteers who run beside riders and act as their cheerleaders.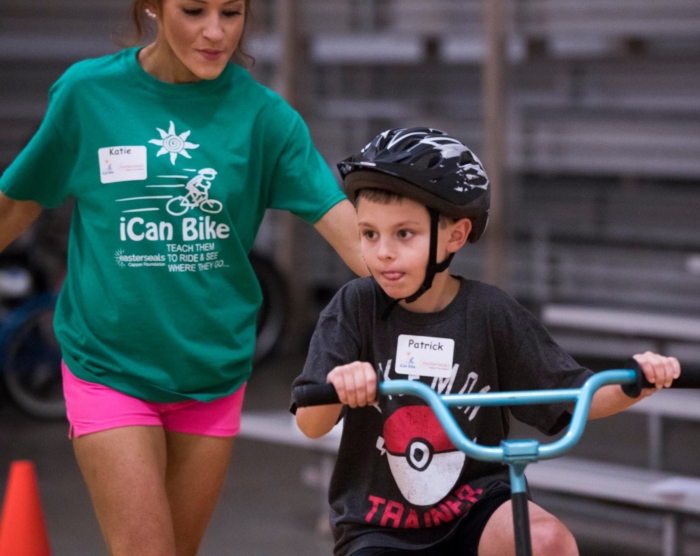 "I always look forward to the bonding between riders and volunteers," said John Kelly, the home modification services coordinator at Easterseals Crossroads. "Many of the volunteers have little to no experience working with people with disabilities, and I truly believe they learn as much as our riders do. Each volunteer becomes deeply committed to their rider's success, and there are often tears of joy when their rider first gets going on two wheels. Once I saw that my first year, I was hooked, and I've been back every year since."
Kelly has served as the camp director on behalf of Easterseals Crossroads for the past six years. iCan Shine provides bike equipment and trained staff members while Easterseals, as a camp host, secures a space for the camp and recruits riders and volunteers.
The Wide Impact of Riding
Approximately 85 percent of camp riders are able to independently ride a two-wheeled bike by the end of the week-long program.
The many benefits of learning to ride a bike include:
A boost in self-esteem
Peer inclusion
Increased stamina
Improved cognitive stimulation
Enhanced decision-making skills
"As always, I'm hopeful a high percentage of our campers will learn to ride their two-wheeled bike," Kelly said. "The satisfaction of learning a difficult skill, usually one their friends and peers have already mastered, is such a pleasure to see. The skill of riding a bike is one that provides joy, exercise, transportation, activity for the, bonding with friends and more. It seems like such a small thing, but it has a wide impact."
Click here to register for this June's iCan Bike camp. And if you're interested in volunteering, complete and submit this form by May 24. Volunteers must be at least 15 years of age.