Another one of the products my team came across at the ATIA conference is the Yetitablet. The Yetitablet is "the most intuitive and versatile giant Android tablet."
The Yetitablet was co-developed with teachers and students in Finland. It is as versatile and easy to use as possible. With this tablet in the classroom, teachers can turn the classroom into a more innovative and collaborative environment. They can also motivate their students to learn with more hands-on lessons.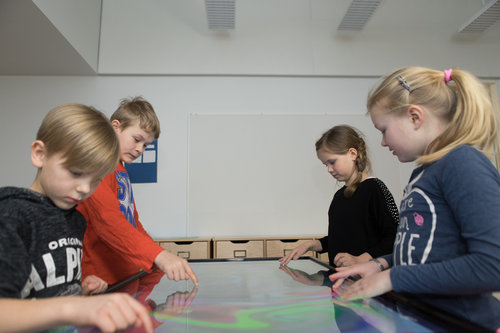 Features of the Yetitablet:
Android 7 OS with 3 million apps
Multiple touch points for teamwork
Video conference, document sharing, and screen mirroring apps
4K UHD resolution
Get the traditional computer experience with an external keyboard and mouse
Convert into a smart table with e-Box stand
Compatible with Microsoft Office and G Suite
Replace the traditional whiteboard with a smart board
Click here to learn more.