There are so many products and services available to help individuals live as independently as possible. The HouseMate 5S-Z is yet another example of assistive technology that helps people gain independence.
HouseMate 5S-Z is a combined hardware/app solution that allows a switch user to fully control his or her iOS or Android device. It also enables them to control other appliances in their home or work environment.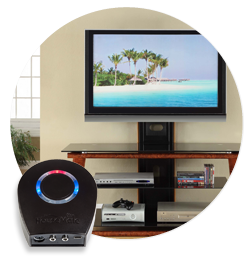 The hardware in combination with an app enables users to do actions such as:
Turn up the heating
Open the front door
Adjust volume on the TV
Turn on specific lights
And so much more
Users can operate HouseMate with its built-in switch, or they can connect up to five external switches. Or for wheelchair joystick users: interface cables are available for popular wheelchair controls.
HouseMate 5S-Z Features:
Hardware features:
Allows users to control any device that can be operated by infrared signals including light switches, power sockets, door openers, and more
Control of EasyWave devices with optional built-in EasyWave transmitter
Control of Z-wave devices with optional Z-wave transmitter
Single switch, two switch and joystick inputs
Long-life rechargeable Li-Ion battery with mini USB charger
Software features:
Comprehensive, graphic based, environmental control
Large database of icons as well as the ability to choose images from the camera roll
Designed to be used in conjunction with the scanning features of iOS Switch Control
Control over third-party apps using iOS Switch Control
Can be used in conjunction with IFTTT based services
Available for free on both Android and iOS devices
Click here to learn more about the HouseMate 5S-Z.