Nopadol is a company offering different solutions for individuals who are deaf or hard of hearing. If you're looking for a new alert system, check out their Home Kit I. The Home Kit I is the ultimate starter kit featuring a wireless doorbell and videophone transmitter.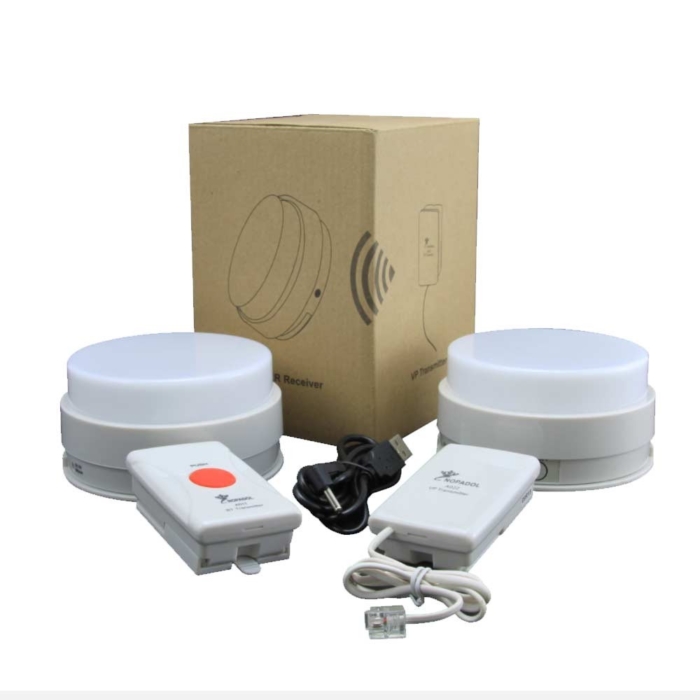 The wireless doorbell is a battery-powered device that transmits a signal to the wireless flashers without needing an electrician. Visitors can press the red button on the doorbell to notify you when they have arrived. Once they press this button, wireless flashers will immediately let you know someone is outside.
The Home Kit I also comes with a videophone transmitter. Once this is installed, wireless flashers will flash to notify you whenever you have an incoming call.
Features of Nopadol Home Kit I:
The system will work up to 300 feet
You can easily adjust the frequency on your device to avoid possibly interfering with your neighbor's device
Comes with 2 wireless flashers, 1 wireless doorbell, and 1 videophone transmitter
One year warranty
Flashes red light for the doorbell and white light for videophone
Uses CR2032 batteries
Click here to learn more.