American Printing House for the Blind is the world's "largest nonprofit organization creating educational, workplace, and independent living products and services for people who are visually impaired." One of their products is the Jupiter Portable Video Magnifier.
The Jupiter Portable Video Magnifier features a durable and portable design that allows you to take it on the go. It comes with three different camera modes:
Reading: excellent for reading a book, prescription bottle labels, completing homework assignments, etc.
Distance-view: this is great for viewing a guest speaker, instructor, presentation, etc.; magnifies up to 150x
Self-view: works just like an HD mirror; ideal for applying makeup or other daily activities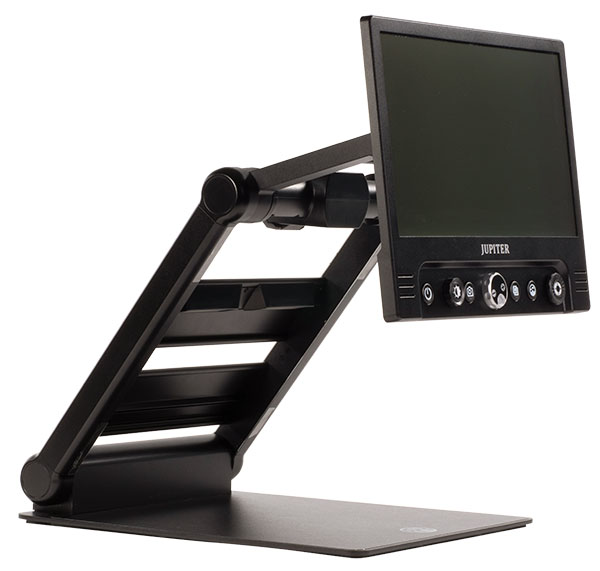 Features of the Jupiter Portable Video Magnifier:
13-inch screen size
LED screen with adjustable light brightness
35 color contrasting color modes to select according to your viewing preference and comfort
Durable and portable design allows you to take this easy-to-use magnifier on the go
Ideal for the classroom, office, or home
Comes with:

Portable Magnifier Unit
Power adapter
Carrying pouch
Large print user manual

Not available with Quota funds
Check out our Tech Tip vide on this magnifier by clicking here.
Click here to learn more!