Podcast: Play in new window | Download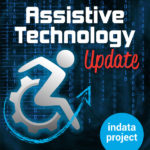 Your weekly dose of information that keeps you up to date on the latest developments in the field of technology designed to assist people with disabilities and special needs.
Show Notes:
Caleb Polley, CEO/Founder – caleb@boogaloobeds.com
www.boogaloobeds.com INDATA Accessible Web Webinar Info: https://www.eastersealstech.com/a11y/ Apps worth mentioning: www.bridgingapps.org Purdue Story: http://bit.ly/2G9ZNFF Transfer Device Story: http://bit.ly/2G4T6Vj
——————————
If you have an AT question, leave us a voice mail at: 317-721-7124 or email tech@eastersealscrossroads.org
Check out our web site: https://www.eastersealstech.com
Follow us on Twitter: @INDATAproject
Like us on Facebook: www.Facebook.com/INDATA
CALEB POLLEY: Hi, this is Caleb Polley, and I'm the CEO and founder of Boogaloo Beds, and this is your Assistive Technology Update.
JOSH ANDERSON: Hello and welcome to your Assistive Technology Update, a weekly dose of information that keeps you up-to-date on the latest developments in the field of technology designed to assist individuals with disabilities and special needs. I'm your host, Josh Anderson, with the INDATA Project at Easter Seals Crossroads in beautiful Indianapolis, Indiana. Welcome to episode 413 of Assistive Technology Update. It's scheduled to be released on April 26, 2019.
On today's show, we are very excited to have Caleb Polley, the CEO and founder of Boogaloo Beds. We also have a story out of Purdue University here in Indiana, a story about a new transfer device, and an app worth mentioning from our friends at BridgingApps. Let's go ahead and get on with the show.
***
Are you interested in spending a day learning more about web accessibility? Join us for our web accessibility for developers 2019 webinar where you can join renowned web accessibility professional Dennis Lembry for a full day of training. This webinar training begins with a background on disability, guidelines, and the law. That many techniques for designing and developing an accessible website are explained. This is basic through advanced levels that are going to be covered. The main topics include content structure, images, forums, tables, CSS, and ARIA. Techniques on writing for accessibility and testing for accessibility will also be covered. If you are involved in web design or development, you don't want to miss this wealth of practical knowledge. This is completely free, but you do have to register for it online. Webinar will take place on May 8, 2019 from 11 AM to 4 PM. For more information or to register, go to EasterSealsTech.com/A11Y. We will go ahead and put a link to that over in our show notes.
***
AMY FUCHS: This is Amy Fuchs with BridgingApps, and this is an app worth mentioning. This week's featured app is called Medisafe. Medisafe is a user-friendly app to help older adults take their medication in a timely fashion. Many medications are time sensitive and need to be closely monitored. The app's design is clean with an intuitive interface. The font is large and has today's date stated at the bottom of the screen. Users can customize the app to the time needed to take medication, set prescription refill reminders, and track weekly reports of when medications are taken. Users also have the option of tracking measurements such as blood pressure, cholesterol, glucose, and more, as well as an option to list doctor appointments and doctor information. In settings, you can choose from a variety of notification sounds to remind you to take your meds, ranging from a nagging mom to Austin Powers. You can also set a snooze time, turn on a morning reminder, and change the language for caregivers who speak a different language. Medisafe is an easy to use app that may benefit older adults who have difficulty remembering to take the daily medication, as well as those who are responsible for dispensing the medication to loved ones. It even allows management of will more than one user. Medisafe is available for free at the iTunes Store for iOS devices. For more information on this app and others like it, visit BridgingApps.org.
***
JOSH ANDERSON: I found a great story online from right here in Indiana. It is on Purdue University's website, and it's called, "Purdue-developed technology that helps visually impaired 'see' digital images to be presented on Capitol Hill." It talks about Haptimage LLC, which is a Purdue University affiliated startup, is going to be presenting their new assistive technology in Washington DC. This technology is a device that allows individuals who are blind or visually impaired to access pictures on a screen, especially in STEM. So in the science and things like that, if we think about cells and diagrams and these things, usually you would need an audio description, perhaps something printed out in three that you could actually feel. What this does is, as the individual moves around the screen, it has a joystick style device that will vibrate and change as things get darker, as you get to edges, as you get two different places. There is also another device that goes in the other hand that can move around in order to let you know what it is that is actually on the screen.
This was developed by two doctoral students, Zhang and Suresh. Suresh says, "The technology helps students interact in real time while in a classroom and creates 'touch-based learning.' That is critical for all students, but especially for students who are blind or have limited vision. So if you think about trying to – and I think we've had folks on before talk about some 3D printer materials. But if we think about cells and about all the things going on, if you can actually feel that, as well as have an audio description or other things, it can really give you a lot more understanding about what it is you were interacting with and actually help you, as they say, "see" what is actually going on. They were inspired to develop this by one of their research assistants, Greg Williams, who is visually impaired. One of the developers, Zhang, said of Mr. Williams that "he was having difficulties viewing images related to his chemistry major and we wanted to do something to make it easier for him and other like him who face this extra challenge."
Very cool technology, and I could see how this could really help individuals who are blind or visually impaired and want to get into, especially the stem fields, but really anything. It looks like that HaptImage team is actually looking at launching this device in the fall. It would be a great thing for schools, and it's really awesome that that's actually coming out of Purdue University which is here in West Lafayette, Indiana. So we will put a link to the article over in our show notes and will wish that great luck as they go and present this on Capitol Hill.
***
If you have ever worked with individuals with severe mobility challenges, especially in their home, you know that transferring is one of the hardest things. Getting from the bed to the wheelchair can really just take a very long time. Usually you need to helper there. Sometimes pulley systems and all kinds of things need to be installed. I found this story at the Pittsburgh Post-Gazette by M. Thomas. The name of the story is, "New bed transfer device makes life easier — and safer — for patients and caregivers."
So this device is a bed with a built-in transfer system. It was developed by the University of Pittsburgh, and it actually slides the individual into an attachable wheelchair. So if you think about a hospital bed, the back goes up, you can raise it, lower it, bring the feet up and everything. This bed actually kind of comes up next to the standing position but in that sort of way, and in the person can actually come down to a manual wheelchair, so kind of slide down. It's called the AgileLife R2.0 Transfer and Mobility Sytem. It is a hospital bed, a manual wheelchair, a commode, a docking system. It's all operated by handheld controllers. One single caregiver can move the individual from the bed to the wheelchair or vice versa in two minutes. So especially for caregivers, this can be actually helpful, because a lot of times, especially if the individual is a little larger, you have to have a certain caregiver, someone with a lot of upper body strength who may be is a little bigger to help the person in and out of bed, in and out of the wheelchair. With this, it does a lot of the work for you. It says the device is a product of Connecticut-based Next Health, LLC in a partnership with Human Engineering Research Laboratories, a Veterans Affairs Rehabilitation R&D Center.
So not only does this make it a little easier to help the individual transfer, it also makes it to where the person doesn't actually have to be picked up by someone else. Really, that can help with a person's dignity or things like that. Some folks just don't want to have to be picked up and carried by other folks.
Something else really cool about this is kind of the commode feature. It says that the seat cushion of the wheelchair can be removed and replaced with a commode cushion. A lot of injuries happen during transfer, but especially in the bathroom. This can all be done in one room without having to be in that tight space of the bathroom. Also, for most folks, especially those that have aging related mobility challenges, their house might not be accessible. A full home remodel to make it accessible can be very expensive. There are ways out there to help, but it can be a little pricey, and moving isn't always an option for folks. So this can really help out. A very cool story. We will put a link to this in the show notes cup of very need to, and I hope to get to see one of these very soon.
Of course, it is a little bit on the expensive side, it looks like it's not actually covered by insurance at this point. But it does say in the story that they are starting to talk with insurers, so let's hope that it's something we do see in more homes here in the future.
***
JOSH ANDERSON: It could probably stand to argue that we could all use a better night's sleep. This can be especially true for individuals with disabilities and their families, for that matter. Our guest today is Caleb Polly. He is here to talk about an adaptive bed called the Boogaloo bed that is made to help with these issues. Caleb, welcome to the show.
CALEB POLLEY: Thanks, Josh. I'm really looking forward to talking with you today.
JOSH ANDERSON: I am too. Before we jump into talking about Boogaloo Beds, can you tell our listeners a little bit about yourself?
CALEB POLLEY: I'm a young manure looking at building specialized beds for people with disabilities. I've been working on a couple of different businesses over the years. In my teens, I started an online marketing Internet business and then ran an event planning business through college. I had some good success with those, but I really decided to try to focus on something that's impactful and can also help some other people that I was good friends with growing up. That's kind of brought me to where I am today with Boogaloo beds.
JOSH ANDERSON: That's good to hear that you've had that success but then decided to take that success and those kinds of things and put it to use for other folks. What exactly is Boogaloo beds?
CALEB POLLEY: A Boogaloo bed is a smart bed designed to help improve three things: sleep, safety, and sensory regulation. Primarily focused on children with autism or others with sensory disabilities, but we also had interest from parents who have kids with Fragile X syndrome, down syndrome, a pretty wide variety of conditions, as well as even on the elderly side with dementia and Alzheimer's patients. As of now, really focused on specific the kids with autism that have those three main issues that we are trying to help solve for, sleep, safety, and sensory regulation.
JOSH ANDERSON: How does the bed help with those?
CALEB POLLEY: Within those, sleep is probably one of the biggest areas that we are trying to help with. At about 80 percent – depending on which study you look at, between 60 to 80 percent of kids with autism have some sort of daily sleep issue. Often insomnia, or waking up many times during the night. I don't know about you, but when I don't sleep as well, energy is affected, temperament, even physical growth is affected. That ends up being a really big issue not only for the child but also their parents who don't sleep as well, and their siblings who don't sleep as well. It ends up being this pretty vicious cycle. On the safety side, the main issue that we can help with is primarily around elopement or nighttime wondering as well as things like seizures, headbanging, or other self-injury behaviors, really providing a safe space. And on the sensory regulation side, as you know, a lot of kids with autism in adults as well have sensory regulation issues it can cause anxiety or sensory meltdowns, or sensory overload.
The way our beds help with those three areas is basically a bed, and it has a canopy over the top. That canopy helps control environment. It provides control of light, control of sound, control of visual stimuli. It can be fully enclosed, and that allows for 360 degrees of padding around the bed and can also help with elopement issues. And then once the environment is better regulated, we can provide soothing sensory inputs. Within the bed, there are speakers that can play white noise, music, nature sounds, or anything if you connect an iPhone to them. There are lights that help was circadian rhythm. So they are a sunset simulation at night, really fading out in color. And in the morning can you can awake to a sunrise, a very bright light therapy which can help with energy in the morning. As well, we have weighted blankets built into the product, aromatherapy, and some really cool smart features. So sensors that can track things like temperature, humidity, sounds in the night, or sleep quality. And then to provide varying levels of independence over time, a big goal for me is that perhaps if a kid is especially prone to wandering or is just migrating out of the crib or pack and play, the parent may still want some level of the safety assurance in a physical form factor, so that's how the bed can be fully enclosed. But then we also use a camera and motion and contact sensors so that as a kid gets older, you can allow them to have access to the doors and windows on the bed. And then as they get out of the bed, it can still give the parents and alert that time we left the bed, I can check on the camera and see if he's safe, if he's okay. It provides varying levels of independence as they get older and more mature.
JOSH ANDERSON: That a lot better than the old alternatives, which I don't remember what it was called. I always called it the bed cage. I don't know what the name of it was, but essentially it looked like the large crib with almost the bars around it and everything, but this is much nicer. I could see how this could help the individual get to sleep much better but still give you that piece of mind that they are doing okay.
CALEB POLLEY: That's really where a lot of the inspiration came from. I was building pod bed products, and I stumbled across those products. Many of them were developed in the eighties and nineties. One of the biggest was in the sixties. They haven't changed. There's been no technology benefit. There is no sensory aspect, which in my opinion are some of the most fun and would actually draw the kids in. And it's kind of a binary, you either have it or you don't have it. We want to be able to provide a transition path for more amounts of independence and freedom over time as the kids mature. I'm glad you brought that up. I think that's one of the biggest things we are trying to improve upon while still getting some advantages that those products have been on the market for so long.
JOSH ANDERSON: Where did the idea for this come from?
CALEB POLLEY: Good question. It's kind of a two-sided story. The first is that, from an inspiration standpoint, I had a really good friend growing up named Ben who had Down Syndrome. In the fifth grade I was in a class with him, and for whatever reason teachers saw that I was really drawn to Ben, so I ended up being paired with him in basically every class all the way up to high school, and the education streams split ways. I became very good friends with him and his family, so that was a big motivational aspect.
And then the product initially started as a solution for any type of shared sleeping space. Basically we were building pod beds for travel hostels, homeless shelters, disaster relief sites, and actually selling them to school dormitories for when multiple people would sleep in the same room. While I was building those, I kept getting approached at events when I was showing off product by parents who had kids with special needs, primarily autism, as well as doctors and therapists. From there I started doing more research, and that's when I stumbled across those pretty antiquated cage-like products, and I just thought there had to be a better way to do this. I also saw the business advantages of those products are very expensive, which I think we can improve upon, and they are insurance covered. So we can layer in analog technology and new age solution to the product while still leveraging a lot of the work that they did over the last 30 years of that product being in existence.
JOSH ANDERSON: Very good. I like the way that organically came out, like you said Building a similar style thing but then also your personal experience of bringing those together. I can tell that that gives you some of the passion for the devices as well.
CALEB POLLEY: Yeah. Frankly, I kind of stumbled into it. It aligned with that previous passion and some of the good memories I had growing up. But it made sense from a business perspective, and I dove a lot deeper. At this point, I've done interviews and focus points with over 300 families, met with a lot of renowned physicians and doctors and therapists and dove a lot deeper into the problems since I understood that to really customize a product, what I think is best for this publishing of people. It's a pretty serendipitous way of getting into the product and into building out this business.
JOSH ANDERSON: You can brought up something talking about the parents approaching you. It seems like a lot of great things for individuals with disabilities come from that parental involvement as well. I'm sure they probably can get better sleep knowing these devices are in place.
CALEB POLLEY: That's one of the biggest pieces of feedback we've gotten. I'm definitely designing the product for the kids. This product will be utilized by adults in some cases, but kids are the main focus at this point. All of the feedback from kids has been amazing, but I think the surprise in some ways was how much this would affect parents' lives. You can give them peace of mind that their kid is safe rather night. It gives them better sleep which results in them being a better parent and being in a better marriage because they are not stressed out and not living on four hours of sleep every night. I've even met families that, as awful as it is, they've lost their jobs because they couldn't get the sleep that they needed, they couldn't perform well in their job, and this ended up having a cascading effect throughout the whole family. So I'm really hopeful that we can help improve that and improve both the kid's sleep as well as the rest of the family.
JOSH ANDERSON: Definitely. You kind of started to mention it, but what are some possible funding sources for the Boogaloo bed?
CALEB POLLEY: The nice thing about those existing products that have been on the market for 30 years in some cases is that they set up a lot of the reimbursement side or Medicaid, sometimes private insurance and in many cases Medicaid waivers. What I typically see will be the pathway is someone will try to go through insurance or Medicaid, depending on which they are on. In some cases, depending on the severity of the safety issues, insurance will approve that. They want to make sure that the kid is safe, and from the cost side of insurance, it's better for them to make sure that the person on insurance is safe. If they won't approve it, then in many cases people have had a lot of success with Medicaid waivers allowing it to be funded. Finally, if someone isn't on a waiver program or doesn't have insurance that will cover it, we will be doing private pay cash payments. We are going to work out some type of financing so that you could perhaps have $100 a month over a couple of years or something along those lines that will allow people, even if they can't afford it all at once, it will allow them to have access to the product. The final thing and that is my long-term goal is to channel some of the prophets that we will make from having insurance coverage to be able to subsidize products for people that aren't able to get insurance coverage, and perhaps two giveaways or heavily discounted products to those who aren't able to afford it and you really need it.
JOSH ANDERSON: Very nice. Along those same lines, can you tell me a story about someone who's been helped by the Boogaloo bed?
CALEB POLLEY: We haven't had any beds at this point. They are currently not on the market, so we haven't [INAUDIBLE] specific stories yet. But I can give a lot of anecdotal stories of kids, basically they had tons of sensory issues which resulted in them not sleeping as well. I've had many families that have taken bunkbeds, and they take the bottom of the bunk bed, and the rep a heavy blanket around it, they string up Christmas lights, they string up nice lighting, some speakers. Basically they do a DIY version of our bed. What's been amazing is it ends up being not only helping with sleep and safety, but it ends up being this safe, calming space for the kid where, if they need to get away or they need a second to destress and self regulate, it's kind of their private space within the home. That's even more the case when they have siblings who are perhaps sharing a room or are hyperactive and running around. It allows them to regulate that at home. So we are really taking kind of the mix of the sensory elements that I've seen, of sounds and lights and aromatherapy and waited blankets and then mixing that with these existing enclosed bed products and allowing it to be in an insurance comparable package. That's really the goal here and kind of the mix of proof points that we seen and what has caused us to build this part out.
JOSH ANDERSON: I know when I first saw it, the first thing I could think of was a tent bed I had as a kid and how nice it was. Yeah, you could get the bed a little bit darker, it's a little quieter, you have your own private space and everything. I even slept better in that thing than I ever have. Unfortunately, they don't make that tent bed for adults anymore.
CALEB POLLEY: I didn't get into this in the inspiration part, but my very initial inspiration was traveling through travel hostels in Europe, which are basically these modified hotels that have 10 bunkbeds in a room. So you are sharing the room with strangers, and that causes you to have a lot of issues with being woken up in the night and no privacy. So we basically just wrapped a sheet around the bottom of that bed. Not only did it provide more privacy, but it was really relaxing. It felt like you were a kid again in a fort. Is the very initial inspiration. As I lay in the bed now in our prototypes that we've built, it brings back those feelings again.
JOSH ANDERSON: You said you've got the prototypes. What's the next step? What does the future hold for Boogaloo beds?
CALEB POLLEY: I would estimate that we are 3 to 4 months away from publicly launching the product. Since this is a product for people with disabilities and specific medical conditions, it is a regulated medical device. That comes with a couple of things that our next steps. One is that we have to do quite a bit of certifications on the electronics, on the quality of the product, on how strong and secure the bed itself is. Those are things that are required of the medical device that are also really good things in terms of making sure this is the best possible product that you can put your kid in and won't be worried about the safety side. That's our next steps from that side.
Then we will also have to register through the FDA and go through that process. Both of those provide a lot of assurance on the safety side of things. Once we are through that process, which we estimate will take about two months, it's really starting to get the product out into the market. We are going to do a lot of in person demonstrations at schools and clinics and hospitals that we've partnered with through the area. And then I think we will have another round of refinement from the feedback from all of those in person presentations and demonstrations. And then from there, I would estimate Midsummer will be our larger public launch where anyone will be able to get the product.
JOSH ANDERSON: If our listeners to work to find out more about you or about Boogaloo beds, how would they do that?
CALEB POLLEY: I would love to talk to anyone who is interested in providing feedback or being a beta tester. Feel free to personally email me. My email is caleb@Boogaloobeds.com. You can also go on our website, and we have a contact form, so Boogaloobeds.com. We are very much interested in talking to anyone who would like to provide feedback or is interested in learning more.
JOSH ANDERSON: We will put both of those links in our show notes. Caleb, thank you so much for coming on the show and talking about Boogaloo beds today.
CALEB POLLEY: Thank you, Josh. It was really fun talking to you.
BRIAN ANDERSON: Do you have a question about assistive technology? Do you have a suggestion for someone we should interview on Assistive Technology Update? If you do, call our listener line at 317-721-7124, shoot us a note on Twitter @INDATAProject, or check us out on Facebook. Are you looking for a transcript or show notes? Head on over to our website at www.EasterSealsTech.com. Assistive Technology Update is a proud member of the Accessibility Channel. For more shows like this, plus so much more, head over to AccessibilityChannel.com. The opinions expressed by our guests are their own and may or may not reflect those of the INDATA Project, Easter Seals Crossroads, or any of our supporting partners. That was your Assistance Technology Update. I'm Josh Anderson with the INDATA Project at Easter Seals Crossroads in Indiana. Thank you for listening, and we'll see you next time.
***Transcript provided by TJ Cortopassi. For requests and inquiries, contact tjcortopassi@gmail.com***