If you're looking to transform a corner in your school, clinic, or home into relaxing sensory space, Fun and Function has just the solution! Their small Chill Corner helps children chill out and reset their mood to get ready to sit, learn, focus, and learn for hours.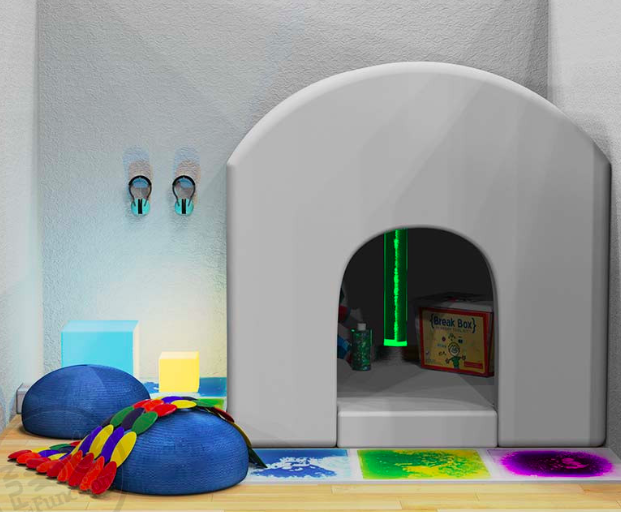 The Chill Corner benefits children of all ages and abilities. It features multiple sources of visual and auditory sensory input. According to Fun and Function's description, the corner is "especially effective in helping to reduce disruptive behaviors from aggression, anxiety, or frustration."
Features of the Small Chill Corner:
A relaxing space that can accommodate four to five children
Can fit an 8′ x 8′ space
Children can use the corner for short sensory breaks throughout the day, or when children feel sensory overloaded and need some time to themselves
The Chill Corner comes with:

SensaSoft Igloo Playhouse
Portable LED Bubble Tube
Fun Frames with cover
7″ LimeLite LED Cube
2 13″ LimeLite LED Cubes
8 Gel Floor Tiles
2 Mushy Smushy Beanbag Chairs
Click here to learn more about the equipment found in this package!