While browsing Freedom Scientific's website, I came upon an advertisement for JAWS 2019. JAWS, or Job Access With Speech, is a popular screen reader for individuals with visual impairments.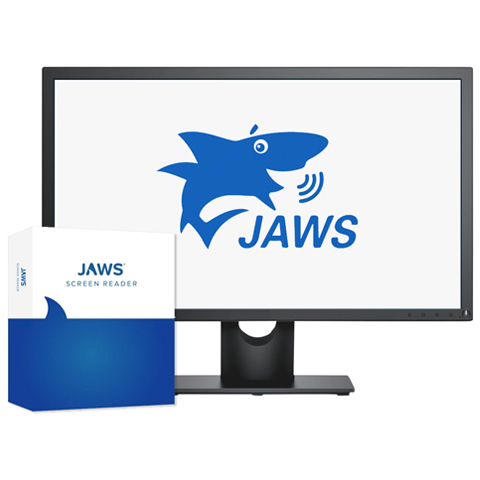 In case you're unfamiliar with screen readers:
"A screen reader is a software program that enables a blind or visually impaired user to read the text that is displayed on the computer screen with a speech synthesizer or braille display."
JAWS provides speech and braille output for the most popular computer applications on your Windows computer. It is the only Windows screen reader that provides Contracted Braille input from your Braille keyboard.
JAWS has been around for several years, but there are many new enhancements in JAWS 2019. Keep on reading to learn more!
JAWS 2019 Enhancements:
Improved heading navigation when using the numbers row
Support for MathType Content when reading in Office 365 Word documents
Easy access to answer or disconnect from a Skype call using the desktop application (Version 8.42 or higher)
Ability to add or remove vocalizer expressive voices
And so much more
Visit Freedom Scientific's website here to learn about all of the software's enhancements!