There are dozens of augmentative and alternative communication (AAC) devices and apps available on the market. Speak for Yourself AAC is one example of available apps. It is an AAC app that transforms an everyday iPad into a communication device.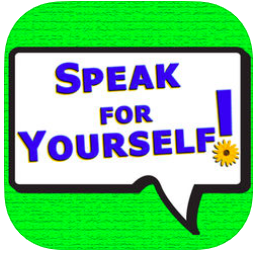 The Speak for Yourself AAC application was designed by two ASHA-certified speech-language pathologists with "extensive knowledge of AAC devices and implementation." It is ideal for individuals with cerebral palsy, autism, apraxia, genetic syndromes and more. Teachers are also using it in their early education classrooms to promote word-finding, visual language support, and verbal speech development.
Features of the Speak for Yourself AAC App:
The app contains a "comprehensive vocabulary designed to grow as a child develops language or allow nonverbal adults to communicate with the same rich language they used prior to becoming nonverbal"

The vocabulary is based on the research of the most commonly used words across age, languages, settings, and situations

The Open and close feature allows users to begin with only one word and add to their vocabulary at their own pace
Babble feature allows users to explore vocabulary by opening every word in the application by touching one button
Ability to edit and add words using an intuitive interface
Search Feature allows parents, educators, and therapists to find vocabulary quickly
Educators and therapists can save settings for multiple users; they can add as many users as their iPad memory allows
Click here to learn more about this app.
View our Tech Tip video on the app by clicking here.