Our very own Nikol Prieto recently published a Tech Tip on the Logan ProxTalker AAC Device. The Logan ProxTalker is an adaptable alternative and augmentative communication (AAC) device.
The ProxTalker utilizes radio frequency identification (RFID) technology to enable "independent verbal picture communication for nonverbal people of all ages." The RFID technology allows users to place any symbol, photo, or object on a sound tag card and have a voice.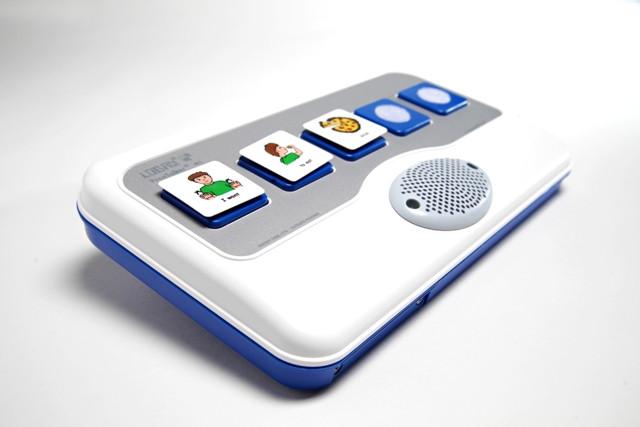 To trigger the voice output, users simply place the sound tag card on any one of the five large buttons and push!
Features of the Logan ProxTalker AAC Device:
According to LoganTech, this device is "the most advanced and adaptable recorded speech communication device available"
Robust and water resistant
Portable in a backpack or wheelchair/wall mountable in binder format
Users can label tags with a wide range of symbols, photos, text, or objects of reference
Large tags are available for individuals with visual impairments
5 location buttons allow a single word or sentence level use
Unique programming with no need for software or PC
Built-in microphone
Each sound tag can store up to 8 seconds of recording
Available in blue, gray, and pink
Users can choose male or female voice output and carrier color
Click here to learn more about this device!