The NEBO EYE Light LED spotlight could be the solution to bad lighting you've been looking for.
Gone are the days of relying on those octopus lamps as your only light source. The NEBO EYE illuminates any area you'd like, from at-home desks to bathrooms — and this portable spotlight can go anywhere you need.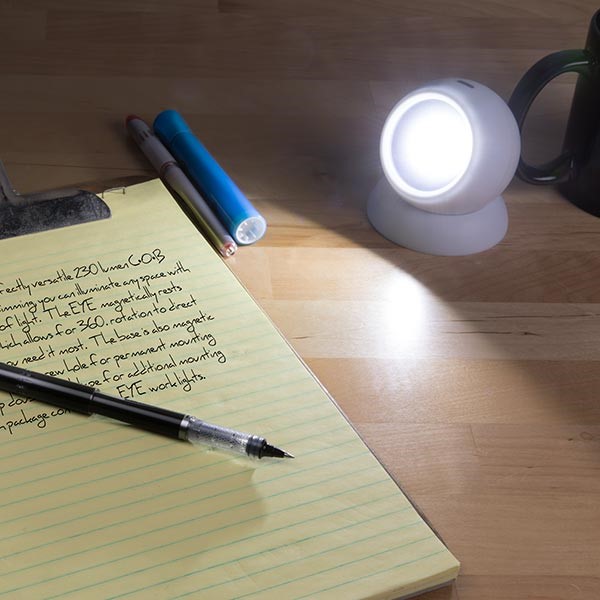 The "EYE" magnetically rests inside the base, which allows for 360º rotation to direct the light wherever you need it most. The base is also magnetic and features a drywall screw hole for permanent mounting and hook & loop double-sided tape for additional mounting options.
Portable Lighting
Having adequate lighting may mean the difference between safety and a disastrous fall. And since the NEBO EYE can be mounted anywhere, it can help provide a sense of independence.
If you are one of the many people using your phone's flashlight to look at a restaurant menu, the NEBO EYE could be your new best friend. It can also be used to brighten a dimly-lit hallway for those late-night bathroom breaks.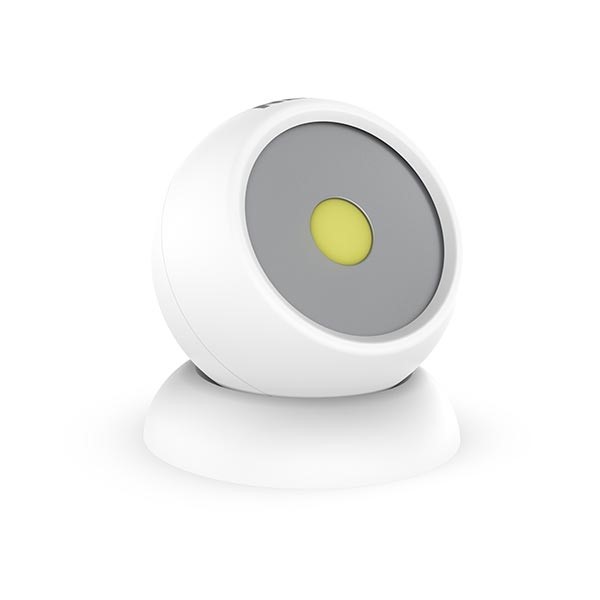 The NEBO EYE features include:
Three different light modes
360° rotating magnetic design
Water- and impact- resistant
Detachable magnetic base
Drywall screw hole
The NEBO EYE includes an easy push button on/off switch on the top of the light. Press once for the brightest light; press again for a milder light; and press it a third time to turn off the light.
Another great benefit is it can be easily removed from its magnetic base and used as a handheld flashlight whenever portable light is desired. Fully operated by three AAA batteries, keeping a NEBO EYE in your home is a great way to stay safe in any type of electrical outage or natural disaster situation as well.
Watch this video to see how the NEBO EYE works!
For more information on how this can light up your life, visit NEBOtools.com.