We live in a world full of distractions. As society runs around us, we're constantly looking at various screens, seeing personal and global news and information rush past our eyes like the cascading green code of "The Matrix." And it can be difficult to keep our attention.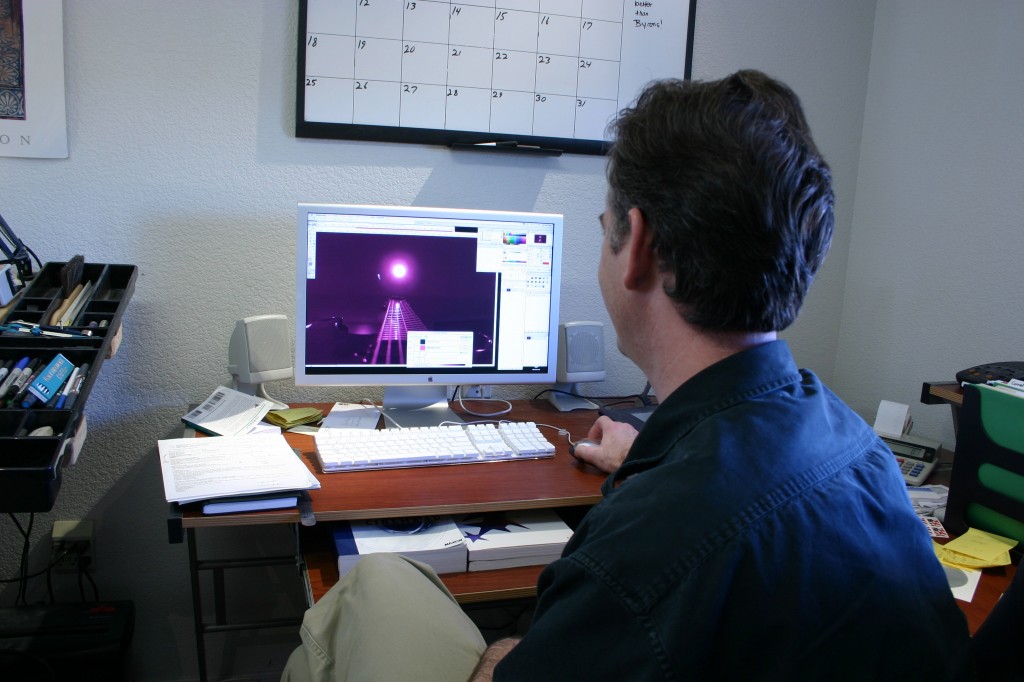 These distractions can be particularly overwhelming for people with disabilities. The Brain Injury Technology & Education Support (BITES) group recently hosted an online meeting regarding "Assistive Technology and Tools to Increase Attention and Focus."
"Ironically, although technology is often a distraction itself, it can also be a great tool for increasing our attention span," said Brian Norton, director of assistive technology at Easterseals Crossroads. "There is a vast array of assistive technology out there to help people with varying degrees of ability navigate this noisy world."
Cancelling Out the Noise
Noise-cancelling headphones can be particularly beneficial to people with Attention-Deficit Disorder (ADD), Attention-Deficit/Hyperactivity Disorder (ADHD) or Sensory Processing Disorder, all of which involve sensitivity to auditory stimuli.
Fortunately, headsets and earbuds are quieting the outside world more effectively now than ever before. Here are four products we highly recommend.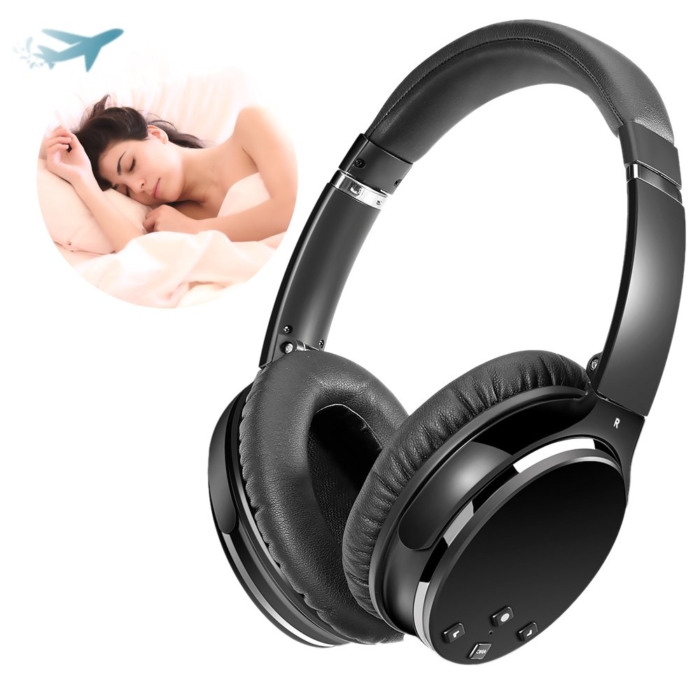 The iNcool Active Noise Cancelling Bluetooth Headphones provide "rich and robust sound with punchy bass and crystal clear treble effects." An over-the-ear integrated button allows users to easily choose their favorite songs, control volume and take phone calls. The built-in microphone ensures crystal-clear conversations.
The Bose QuietComfort 25 Acoustic Noise Cancelling Headphones are compatible with the following Apple devices: iPhone 3GS or later, iPad/iPod touch 2nd generation or later, iPod classic 120GB and 160GB iPod Nano 4th generation or later.
The Libratone Q Adapt Earbuds are designed specifically for and powered by iOS devices, and they have little to no impact on your phone's battery life. You can listen for up to 52 hours without having to break out a bulky battery pack. Four simple buttons allow users to increase and decrease volume, skip tracks, activate the "Hush" function, answer calls and adjust active noise cancellation. The lightweight cord resists tangling and wire damage. And the built-in microphone allows for hands-free calls that also silence the sounds surrounding you.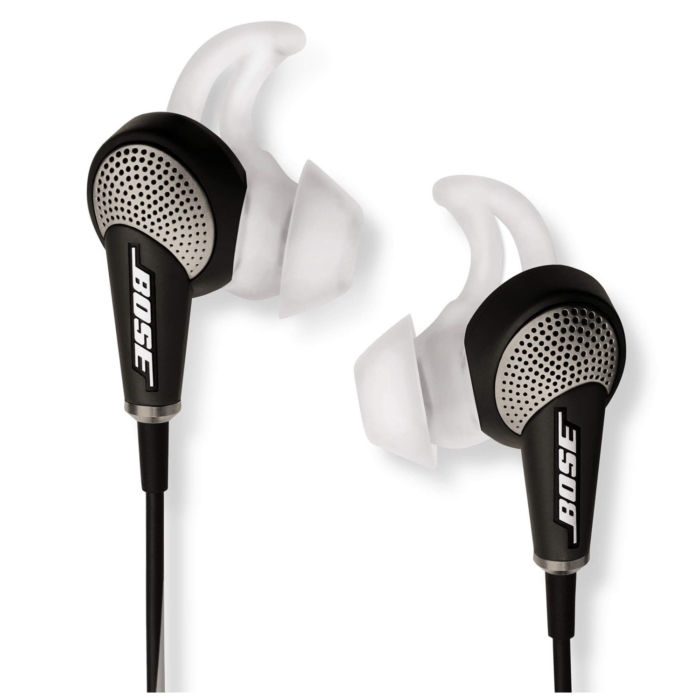 The Bose QuietComfort 20i Earbuds are ideal for the iPhone, iPod or iPad, providing advanced noise reduction that rivals any full-sized headphone. The "Aware" mode allows you to let in outside sounds. The rechargeable lithium-ion battery provides up to 16 hours of use, and a USB charging cable is included. Even when the battery runs out, you can still use these earbuds to enjoy Bose quality sound.
Staying Calm and Focused: There's an App for That!
Our mobile devices can be calming distractions that also boost our productivity. Here are some apps you can turn to when life is too much, and you need to take some time to clear your head of worries or focus on working.
With the Simply Being app, you can choose from a wide variety of soothing songs and nature sounds (captured by award-winning recordist Gordon Hempton). This is great background noise to have on when you're working or studying. The app also includes five, 10 and 30-minute guided meditation sessions.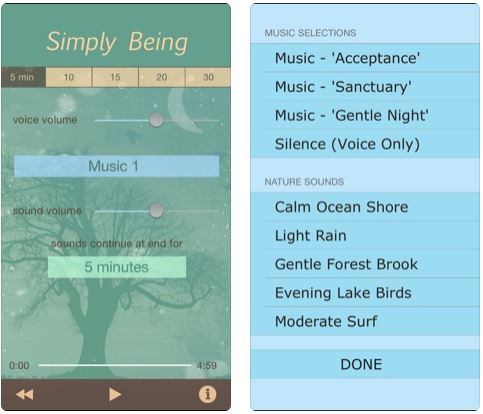 The ClearFocus app is based on the Pomodoro Technique. Developed by Francesco Cirillo in the late 1980s, this technique is named after his tomato-shaped kitchen timer. ("Pomodoro" is the Italian word for "tomato.") The technique is basically about breaking work down into 25-minute intervals separated by short breaks. ClearFocus allows you to set a timer for the length you want to be productive and the breaks you'd like to take in between. It also prevents your phone from ringing or buzzing while you work.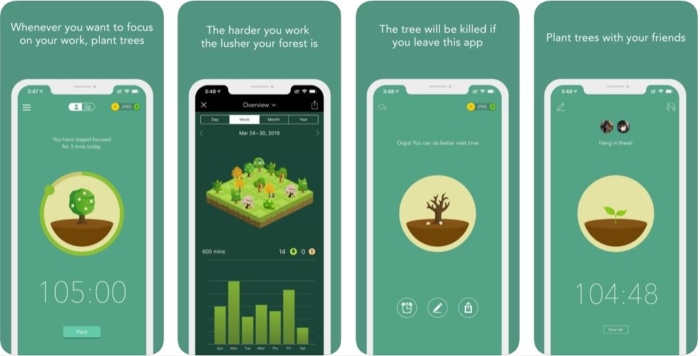 The Forest app is a bit different in the sense that it aims to prevent you from picking up your phone. The first step is entering the amount of time you aim to be productive. If you don't touch your phone during this allotted time, a tree will sprout up. The goal, of course, is to eventually grow a lush virtual forest. You can also use the coins you earn to plant a real tree. Forest partners with Trees for the Future to make this possible. So, your productivity could help save the environment!
Tools to Keep Your Attention
There are countless apps out there that essentially serve as personal trainers for your brain.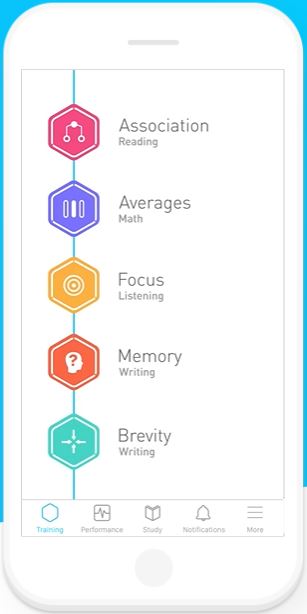 When it launched in 2004, Apple named the cognitive training app Elevate the "App of the Year." Since then, it has been downloaded more than 25 million times on the App Store and Google Play. The app features more than 35 brain games to sharpen your reading, writing, speaking and math skills. It also allows users to measure their performance over time and against others.
Using scientifically-based brain training program methodology, the CogniFit app's "cognitive tests allow physicians to design and monitor their patients' intervention and cognitive rehabilitation process." Universities across the world have scientifically validated the app's brain training programs.
In addition to brain training games, skill surveys and career assessments, the app provider Identifor offers the Companion app — a 24/7 aide for teens and adults with special needs. The built-in virtual assistant, Abby, helps users manage their daily schedule, reminding them to take their medication, prepare for appointments, etc. As a virtual caregiver, she also provides guidance with everyday tasks such as cooking and doing laundry.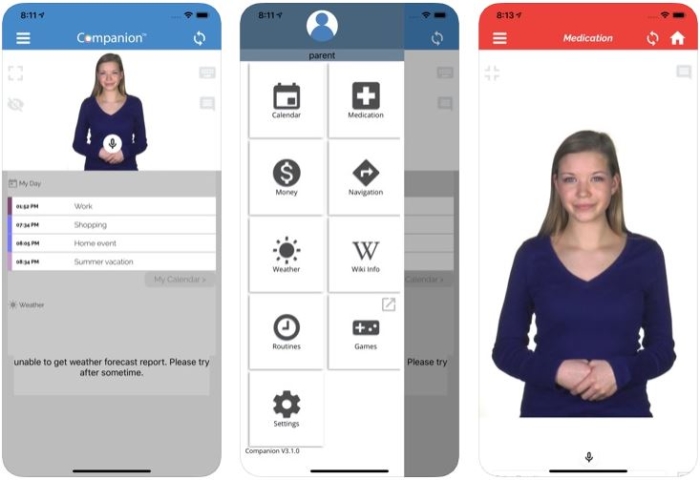 "These apps represent just the tip of the iceberg in terms of the tools out there for people with disabilities," Norton said. "We're thrilled to help people find these products. They can be life-changing."