Millions of people worldwide suffer from hand tremors. And working a computer mouse can be a nightmare for those with hand dexterity challenges. The AMAneo (Assistive Mouse Adapter) helps people with shaky hand movements or tremors control their computer mouse better.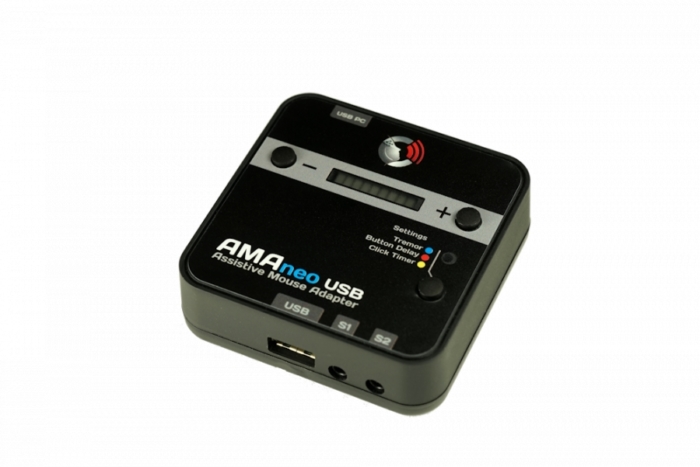 Even if the user's hand is shaking, the AMAneo filters the trembling of the hand electronically so the mouse pointer on the screen moves smoothly. This device is compatible with any PC and can be adjusted based on tremor intensities.
Keeping things steady
People who enjoy computer design or programs that require a steady hand can use AMAneo to line up their mouse where their mind actually wants it to go, despite hand spasms. With AMAneo, it is now possible to operate iPads or iPhones directly with an assistive mouse (head mouse, joystick mouse, foot mouse, mouth mouse, finger mouse, etc.).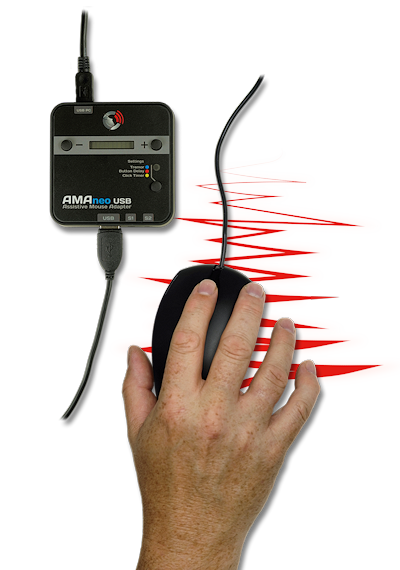 Features of AMAneo include:
USB interface for Windows, Mac, Android (Bluetooth for iOS and PC/Android available soon)
2 external switch connectors (left/right mouse buttons)
Adjustable button delay
Adjustable click timer
Tremor compensation
The device uses similar "steady cam" technology found in camcorders to filter out shaking hand movements. The developer of AMAneo was inspired to create the device after seeing his uncle struggle with Parkinson's disease and his annoyance with computer mouse control.
Watch a demonstration of the device here:
For more information, visit csslabs.de.