As an individual with muscular dystrophy, losing muscle mass is inevitable.  As of late, I have gotten terrifically weaker. This makes it hard for me to hold my arms up to type, write, paint – really anything at a desk or table.  The ErgoRest 330 Articulating Arm Support may be a possible solution for this problem!
(Side note: if you're not sure what muscular dystrophy is, here's MayoClinic's definition: "Muscular dystrophy is a group of diseases that cause progressive weakness and loss of muscle mass. In muscular dystrophy, abnormal genes (mutations) interfere with the production of proteins needed to form healthy muscle."  Click here to learn more about this condition.)
So what is the ErgoRest 330 Articulating Arm Support? According to ErgoRest's website, the ErgoRest 330 is a "basic model which provides help for those working with display equipment, which places strain on the arms, neck, and back."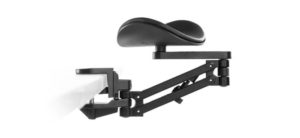 The device supports the arms, thereby easing the tension caused by working with computers and helps guide the body to the correct working posture. 
Features of the ErgoRest 330 Articulating Arm Support:
Fits work surfaces up to 1-3/4″ thick
Long arm length is 7-7/8″
Provides comfortable arm, shoulder, and neck support with a free range of motion
The Arm and Pads come in a variety of color options: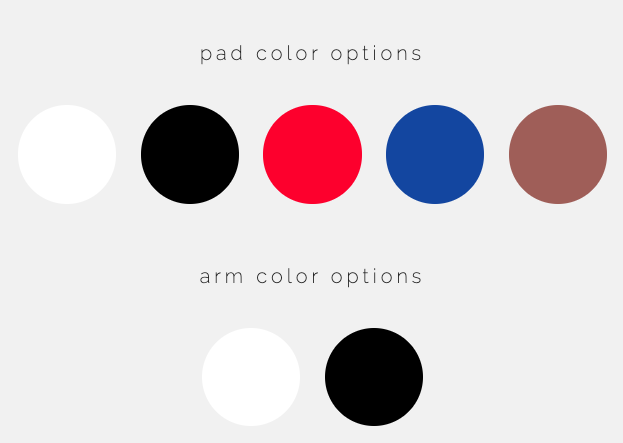 Click here to learn more about this product as well as other available products!