Looking for a way to track your health on your iOS device? The Health Mapper app allows you to easily track symptoms, medications, and anything else that's important and/or relevant to your health (e.g. stress, diet, etc.) While using the app, you'll be able to monitor any health condition including acne, anxiety, asthma, chronic fatigue, hypertension, migraines, diabetes, and so much more.
The app was built alongside doctors, nurses, and users. The website further explains the team behind the app:
"The Health Mapper team is made up of app designers, clinicians, and our user group – an enthusiastic team of people with various health conditions whose input on design and usability is invaluable!"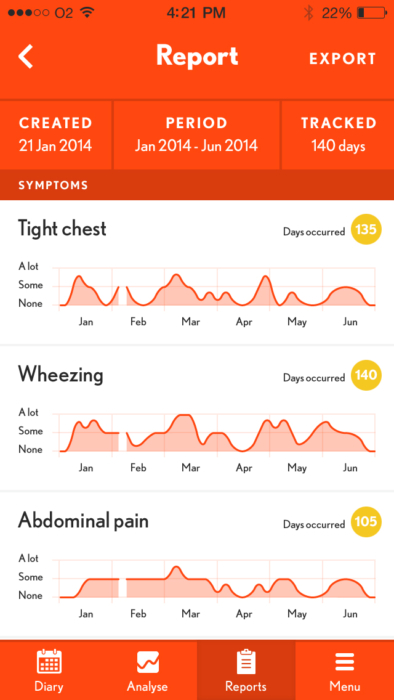 You can better understand your health by creating charts to see which symptoms occur most. These charts also allow you to identify the effect(s) a new medication might be having on your symptoms.
Overview of the Health Mapper app:
Understand your health better with charts that show you:

Which symptoms occur the most
Effect(s) a new medication is having on your symptoms
Improvements since a change in diet and/or exercise

Export your data:

Document how your condition progresses with health reports that can be exported and printed so you can show your doctor how you've been doing

Medication reminders:

The Health Mapper app can remind you to take medication at the intervals your doctor has recommended

Any health condition can be monitored with Health Mapper including:

Acne
Anxiety
Asthma
Chronic fatigue
Constipation
Crohn's
Depression
Diabetes
Hypertension
Kidney disease
Osteoporosis
And so much more!

The app syncs with Apple Health
Click here to learn more about this app!