Did you know there are more than 10 million visually-impaired people in the U.S.? And 250 million people in the entire world? What if there was a better, more efficient and safer way to navigate? Now you can. There's a revolutionary technology for the visually-impaired that is changing all the rules. Introducing WeWALK. A fully-independent, safe and social life for the blind is now possible.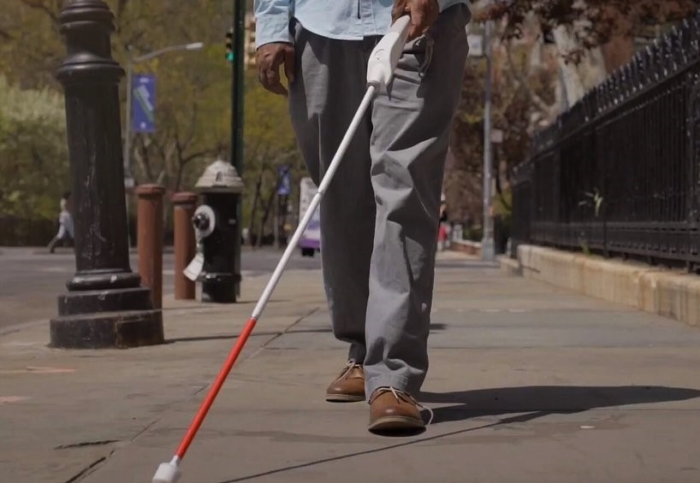 WeWALK technology is simply amazing, and it's changing lives for the visually impaired. It can certainly be troublesome to constantly take out your phone, look at Google or even ask directions to see if you're in the right place. With WeWALK, you can navigate safely through smartphone integration.
Walk the Walk, Talk the Talk
This white cane uses smartphone integration. You can pair it with your phone! It aims to help visually-impaired people navigate their surroundings and predict what's ahead. WeWALK is equipped with built-in speakers and sensors that send vibrations to warn users of obstacles up ahead with a customizable, ultra-sonic sensor. Plus, WeWALK's revolutionary technology is built around an open platform. This means third parties will be able to add their own smartphone-based functionality down the road, such as ridesharing apps and transportation services. There's really no limit on improving it's navigational abilities! It's easy to use and convenient. WeWALK smart cane runs on iOS-based and Android mobile phones. You charge the battery through a USB input, and it lasts for five hours at a time.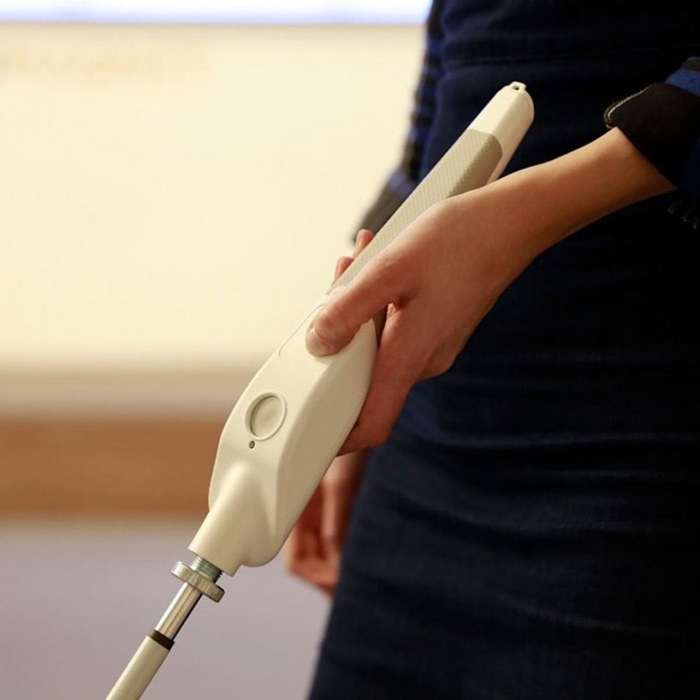 The inventor of WeWALK uses the device too. Turkish designer Kursat Ceylan invented the cane to use modern technology as a tool for the visually impaired. He is also blind. Ceylan is the CEO and co-founder of Young Guru Academy, the non-profit behind the invention.
"In these days, we are talking about flying cars, but these people have been using just a plain stick," he explained to CNN. "As a blind person, when I am at the metro station, I don't know which is my exit … I don't know which bus is approaching … which stores are around me. That kind of information can be provided with the WeWALK."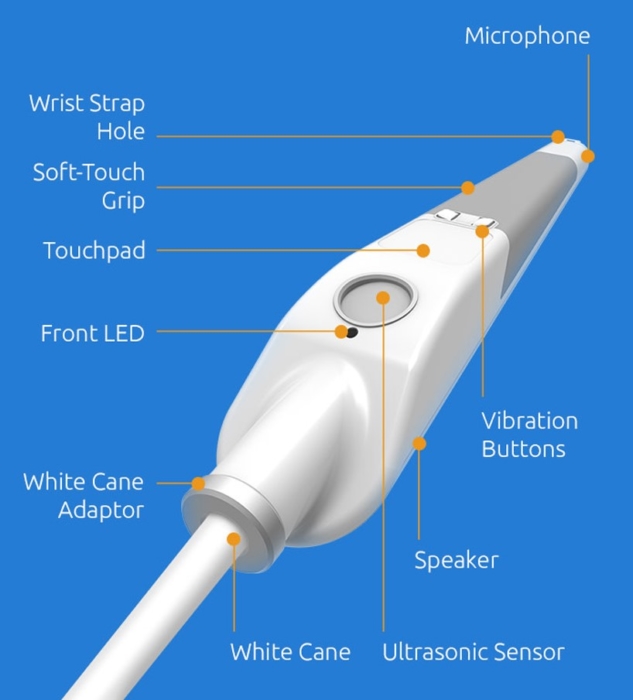 See the WeWALK in action!
You can also learn more about the WeWALK here: https://wewalk.io/en/.