Shmonster is a software company that "focuses on educational tools that utilize art and animation."  The company creates software that helps users animate anything.  One of their available tools is the PuppetMaster App.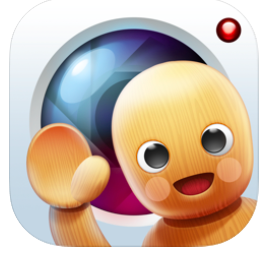 The PuppetMaster App is an animation application for children, where they can bring any image to life.  Users can take a picture of one of their drawings, toys, or even a person or animal – and animate it like a puppet!  According to the app's description users can "animate literally anything."
To make the image come to life, users simply move and talk or touch the screen.
Features of the PuppetMaster App:
Bring your artwork, toys, anything you'd like – to life!
The app intuitively animates characters when you move your body in front of the camera
You can also animate by touching and dragging the puppet and its body parts on the screen
Multi-touch feature allows you to use both hands, all of your fingers, or animate together with a friend
Use one of your paints, a diorama, or any interesting environment as your background
You can also choose an existing design from the app's library – for puppets and backgrounds
Ability to export videos with audio: save a video of your puppet show, complete with the audio of your performance and it will show up in your phone's gallery
Click here to learn more about the PuppetMaster App!