The WILL Center is a nonprofit, community-based, nonresidential organization run by and for individuals with disabilities.  The WILL (Wabash Independent Living and Learning) Center offers a myriad of services.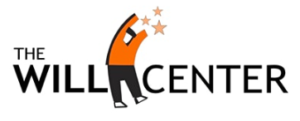 Here are a few of the services the nonprofit offers:
Individual advocacy
Systems advocacy
Independent living skills training
ADA information
Peer counseling
And more!
Here is the Center's mission statement:
"To empower people with disabilities to ensure that they have full and complete access to community resources to promote their independence."
The WILL Center is partnering with Price Vision Group to celebrate their 20th anniversary.
What: 20th anniversary celebration of The WiLL Center
When: Saturday, March 21, 2020 from 7 PM – 10 PM
Where:  The Landing at Fort Harrison (3350 N 4th Street, Terre Haute, Indiana 47804)
There will be a contest throughout the event and will consist of twenty vision-related songs that will be played between sections of live music.  Here's how it'll work: "Participants complete a form guessing the title and artist of each song.  Correct entries will be placed in a drawing and the winner will receive the chance to win free standard LASIK surgery performed by Price Vision Group."
The event will also include a silent auction.  All proceeds will go to The WILL Center.