Looking for an educational, fun app for your early learner?  Check out the Kiddopia App!  "Kiddopia is a dynamic app that runs the gamut of early education and teaches a huge variety of skills."  It covers math, language skills, and more.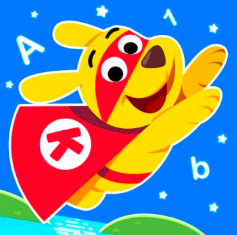 Here's the developer's vision on the app:
"Our vision was an app that would not only entertain, but would encourage personal growth by providing a wide array of creative and stimulating activities – including ones based on real life experiences."
The Kiddopia App features several mini-games for early learners.  While playing these games, children will learn about art, math, self-expression, language skills, and more.
Overview of the Kiddopia App:
The math program is based on Common Core Standards.  Children will have fun practicing and refining their skills in subtraction, addition, patterns, and shapes.
Role-playing games take children on exciting adventures that engage and educate
Children are encouraged to run free with their imaginations and find their favorite outlets of self-expression
According to the developer's website, the app will also teach general knowledge like the names of planets, constellations, monuments, and more
Players have the opportunity to master language skills through a range of activities from alphabet tracing to spelling and more

Each lesson includes a variety of speaking and listening activities to foster different language development
Check it out on the App Store, Google Play or Amazon Appstore to learn more!