Math isn't everyone's strong suit. For students heading back to school after the holidays, the Cymath app is the perfect tool for making it easier.
You can either type in a math problem or take a screenshot of it on your notebook, and Cymath will walk you through it step by step. This is particularly helpful for visual learners. Cymath covers a wide variety of topics in algebra, calculus and graphing.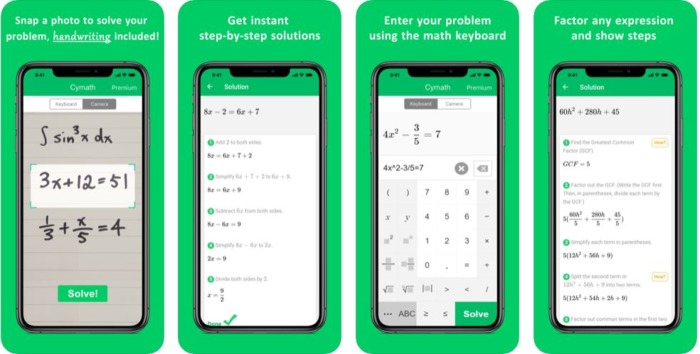 Available only on the App Store for iPhone and iPad, Cymath provides solutions completely free of charge. But for just $4.99 a month, you can join Cymath Plus, which shows how and why certain steps are done on most math problems.
Check out some of the rave reviews from just a few of the app's many happy users!
"This app really helps me out with my homework and classwork. I have ADHD, so it's very hard for me to focus and perform tasks correctly unless the steps are all there for me; Cymath does that so well."
— Anonymous
"Out of the other apps I've tried, this is the only one that really explains the process of each problem. As a parent who needs to show kids how to do math, this app is a must have."
— Rosey L.
"Really helpful with math. I completely recommend it to someone who's struggling and needs a little guidance."
— Sierra W.
"I've been using this since 7th grade, and it NEVER fails me. Trust me when I say this app is the best! You should get it!"
— Asalthebe
"The word 'lifesaver' isn't even sufficient enough to describe how useful Cymath has become. Thank you for being free."
— Danny T.
Founded in 2013, Cymath LLC is proud to be helping millions of students worldwide 24/7 with their math problems. Cymath believes in open education, and every student deserves math help that is reliable and accessible.
Now that you've heard the hype, check out the app for yourself!