"The Ables" is a fast-paced series about superheroes with disabilities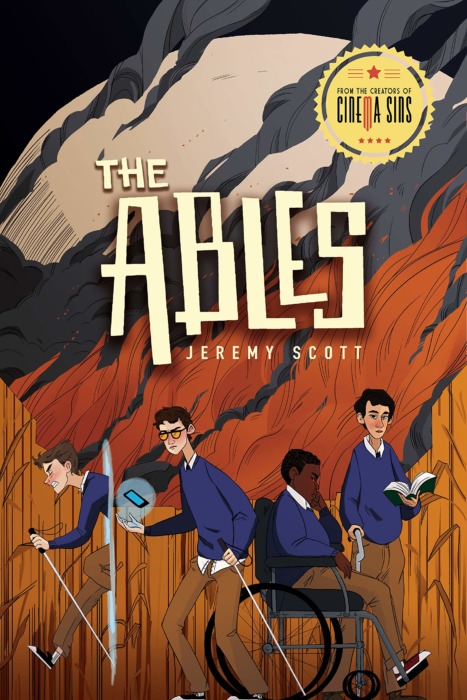 Want a non-traditional novel with a new take on where superheroes come from? Then this book is for you. Jeremy Scott, a Nashville-based author has created a new literary series that's breaking all the rules. "The Ables" is a fast-paced, captivating novel from the Midwest author. And it's totally five-star worthy (according to super-enthusiastic Amazon reviewers).
The story begins with Phillip Sallinger. His genetically-inherited superpower is telekinesis. He can move objects with his mind! So, he begins superhero high school, assigned to a special education class for disabled, empowered kids. There, he feels like an outsider. But Phillip and his friends — calling themselves the Ables — discover ways to maximize their powers to overcome their disabilities.  Together, they identify the growing evil threatening humanity.
The author creates a world in "The Ables" where being different comes to the forefront.
Everyone is a superhero
All the characters have superpowers. Also, they have disabilities that can impact their ability to use those powers. "They go to superhero high school and they find out that they're in special education because the superhero community doesn't think that they're going to be capable," Scott said.
It's called "The Ables" because the kids are trapped between regular human life and superhero life. They're not your typical comic book characters. "The idea is to be able to be every bit as superhero as anybody else," he said.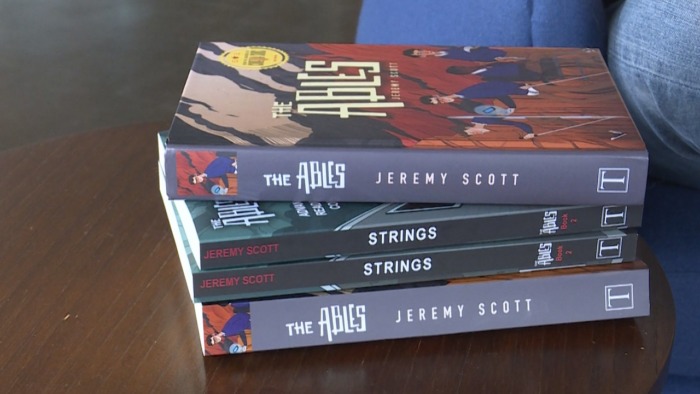 Scott is a bold new voice in fantasy and science fiction. In addition, he is a widely popular storyteller and founder of an extremely successful YouTube channel called CinemaSins, which has nearly nine million subscribers. "The Ables" and its sequel titled "Strings" are available through Amazon and Barnes & Noble.
"This is the first time I've bought two copies of the same book." – Gurianthe, Amazon Customer
5 Stars
"This is the sort of breath of fresh air you're looking for in a story of this kind. Having disabled kids with superpowers is a fantastic idea of which Jeremy Scott does not drop the ball." – Amazon Customer
5 Stars
"This book is amazing. I found myself cheering for the main characters and then groaning when something bad happened to them. It kept me on the edge, and I gasped at the three big twists that happened near the end." – KupKate95, Amazon Customer
5 Stars