Apple offers an app designed to help the special needs community with their communication needs. An app called Suno allows the deaf-blind to communicate with those around them using an Apple Watch.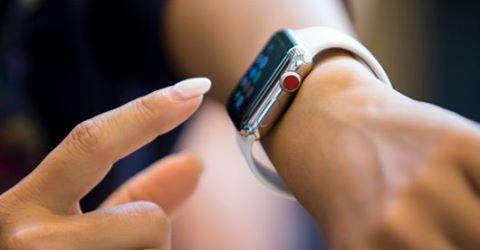 The deaf-blind can use the Apple Watch to communicate through touch. Type out Morse code on the watch using gestures (one tap for dot and two taps for dash), and then the app will convert the Morse code to English.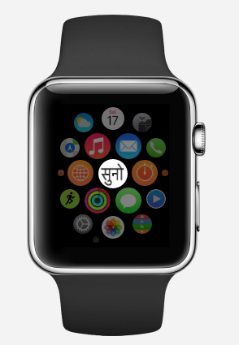 When someone replies in English, the app converts the English to Morse code. The deaf-blind user can scroll through the Morse code using the Digital Crown on the Apple Watch, and the app will then communicate the Morse code through taps on the wrist.
While this app is helpful and well worth a download, Apple does recommend a guardian or caregiver try the app and be familiar with the tool before giving it to a deaf-blind user.
The Suno app can also be used on an iPhone and iPad and is designed for deaf users. Once the user types a message on either device, the app will automatically say it aloud. The other person in the conversation can then speak a reply and the app will convert the speech to text the deaf person can read.
The Suno app is essential for those in the special needs community who need help communicating with others. And since it's a free app, the tool is available to anyone!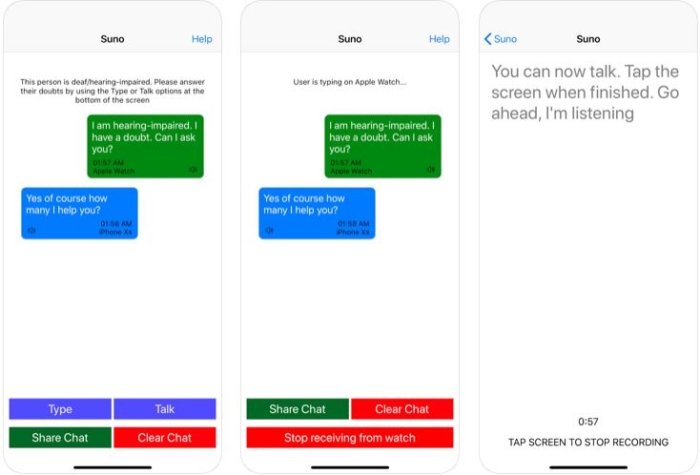 Make sure to check out the Suno – Be My Ears Facebook page at  https://www.facebook.com/sunoapp. There are several videos showing how to use the Suno app, including sound settings, reading the Morse code and replying to the deaf-blind user.