There are many options to choose from when it comes to selecting a lock for your home. The Ultion SMART Lock not only keeps you and your loved ones safe, but it also includes extra helpful features for individuals with disabilities.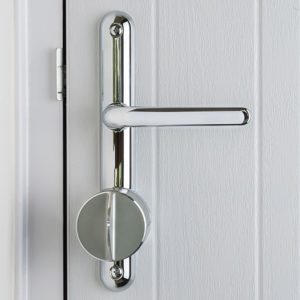 The Ultion SMART Lock is a perfect pick for those who have considered a smart lock but may also be a bit apprehensive about going entirely keyless. It allows people to use a key if they want, but it will also unlock and relock automatically when a programmed phone is close by. This lock can also be connected to any type of Bluetooth or smart home devices.
These features could be a huge accommodation for someone with mobility and fine motor skill challenges. The Ultion SMART not only provides assistance, but it also promotes independence.
This police-approved security tool is easy to install and comes with different door handles to choose from. You can set the lock to unlock as soon as you approach the door without even touching your phone.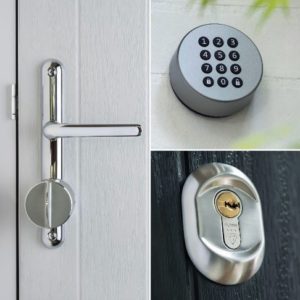 Not at home and need to let someone in? You can even send a digital key to a guest's phone by text or email if they need access to enter your home while you are away.
The Ultion SMART:
Easily installs in minutes
Fits to existing handle option
Requires no drilling
Is easy to replace batteries
For more information or to purchase your own lock, visit: https://www.ultion-lock.co.uk/ultion-smart/.
Check out this video showing how the lock helps wheelchair and crutch users: https://www.youtube.com/watch?v=5WFcHHQRqiU.