Doing some last-minute holiday shopping? Don't be hard on yourself; it's been a tough year. Avoid the crowded malls, and shop safely in cyberspace. Here is a guide to some great gifts for people of all ages and levels of ability.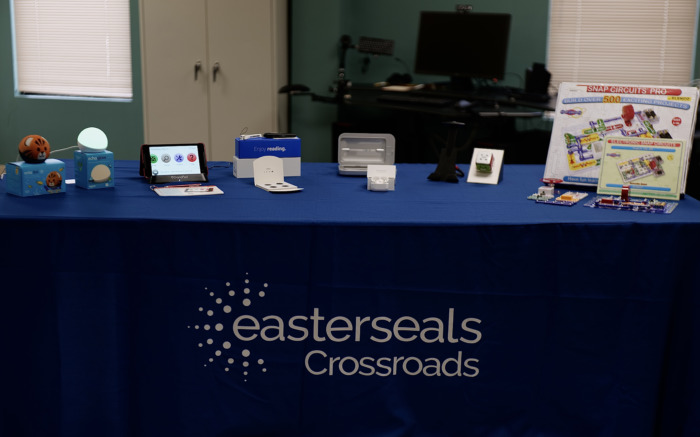 Assistive Technology Gifts
GrandPad: This tablet is "the smartest, simplest and safest way to connect seniors with their loved ones so they never miss another memory." Through large buttons and clutter-free navigation, GrandPad allows seniors to easily connect with their families, whether talking over the phone, communicating via video or sharing photos and footage of fond memories both new and old. As a satisfied GrandPad user said in this video testimonial: "When you're alone, you're not alone. You just go push a few buttons and everybody is there!"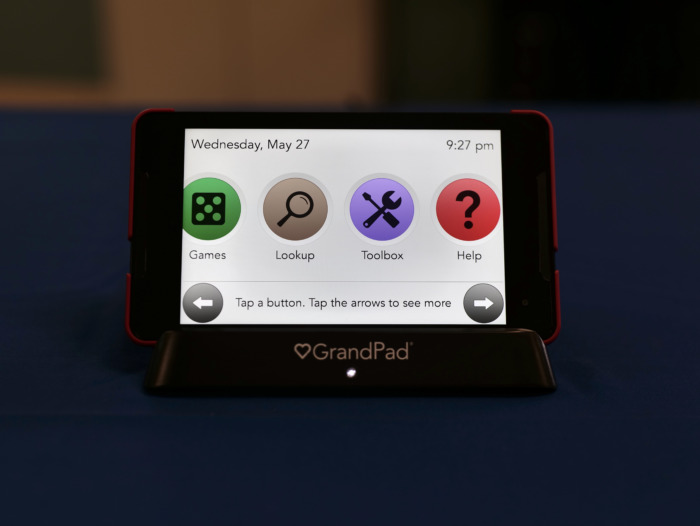 The free GrandPad companion app and web portal allows seniors' loved ones to connect to GrandPad's private family network via iPhone, Android phone, iPad or desktop computer.
GrandPad is not only a great communication device; it's also a helpful tool for keeping seniors active and engaged. It comes with more than 15 fun and stimulating games designed specifically to improve seniors' memory and motor skills. They can also play music, which has many physical, cognitive and psychological benefits, especially for the aging population.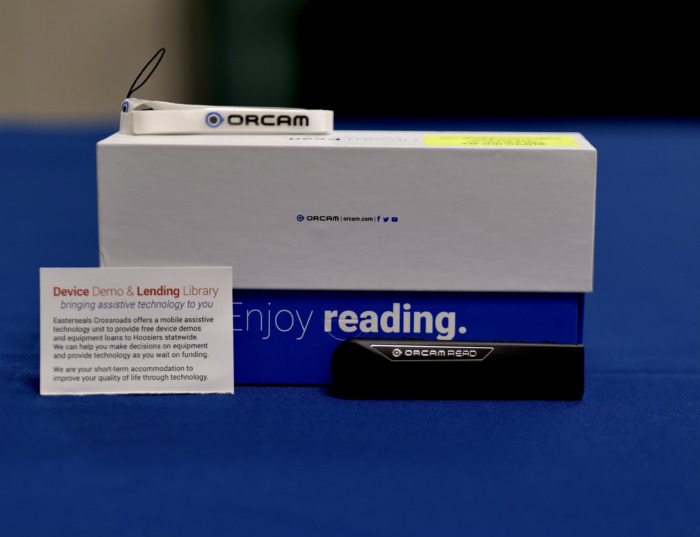 OrCam Read: Here's another state-of-the-art handheld device. With a smart camera, bright LED light and laser targeting options, it seamlessly reads text from any printed surface or digital screen. This is the first device of its kind to capture full pages of text, and it works everywhere — no internet connectivity required! This product is particularly beneficial for people with low vision, reading fatigue or dyslexia.
Stocking Stuffer Tech Treats
PhoneSoap: Most of us can't keep our hands off our phones. Using ultraviolet light, this sanitizer kills 99.99 percent of all the germs and bacteria sticking to your smartphone. This is the perfect product to have as we all continue to cope with COVID.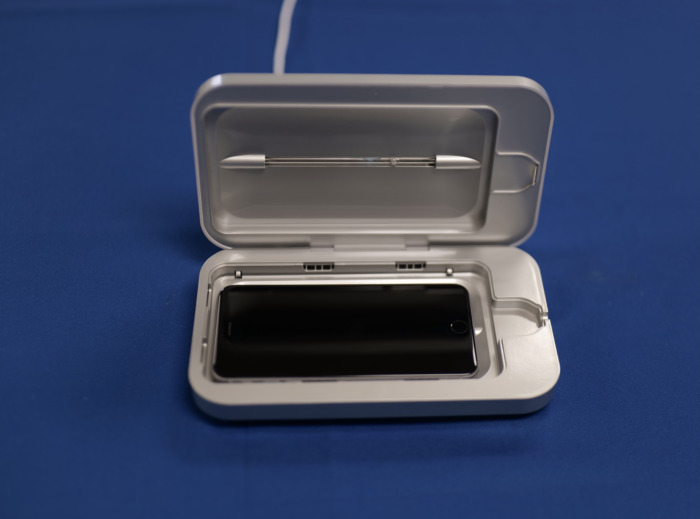 GoCubeSmart Rubik's Cube: We've all longed to solve the deceptively simple puzzle that is the Rubik's Cube. This smart cube allows you to connect to your phone or tablet and track your moves in real time. You can also play various cube gamers online with cubers across the globe. It's just as fun as it is educational!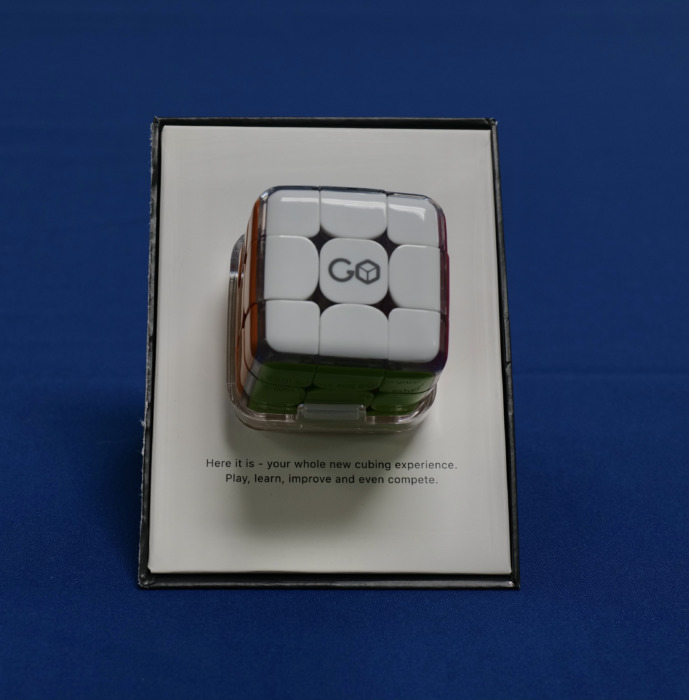 Gifts for the Little Ones
Upsee Mobility Harness: This harness gives children with motor impairment the gift of movement. It straps to adults and allows children with special needs to stand and walk alongside them. With Upsee, your child could stand and hug their little brother or sister for the first time this holiday season.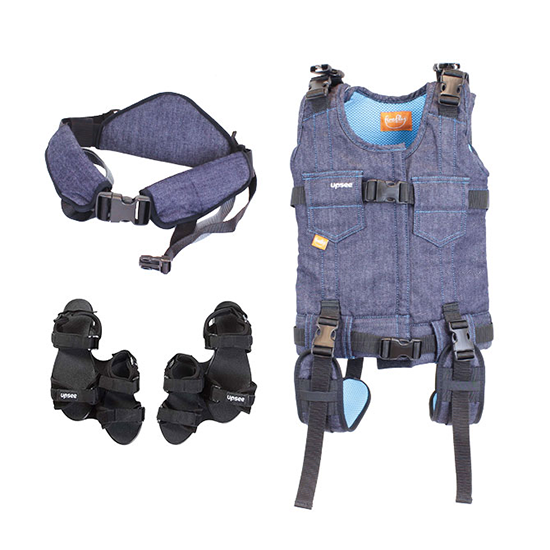 "I think it's just an amazing tool to be able to help with some of those therapy needs that kids might have," said Brian Norton, director of assistive technology at Easterseals Crossroads. "It's well designed for kids with special needs, and it allows their parents to assist them with gradual weight-bearing, standing and walking. I have a nephew who has some neuromuscular issues, so it's been great for his parents, my sister-in-law and brother-in-law to be able to work with him and help him with some of those needs. I'm just very impressed with it, and I think it'd be a revelation for many kids who have those neuromuscular disorders. It's also incredibly durable, lightweight and machine washable."
Snap Circuits: More STEM toys! Snap Circuits kits teach children "basic engineering, electronics and circuitry concepts by using building components with snaps to assemble electronic circuits on a simple 'rows-and-columns' base grid." Educators around the world endorse the Snap Circuits product line because it helps improve kids' motor and reading skills.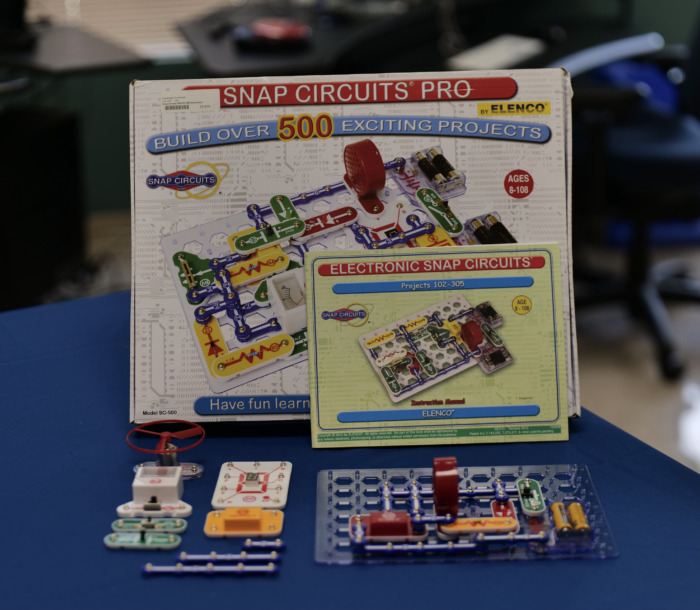 Echo Glow: This smart lamp pairs with any Alexa device to control color and brightness via voice command. And you can use it in all sorts of ways, from setting mood lighting for music to creating lighting cues as reminders of daily routines.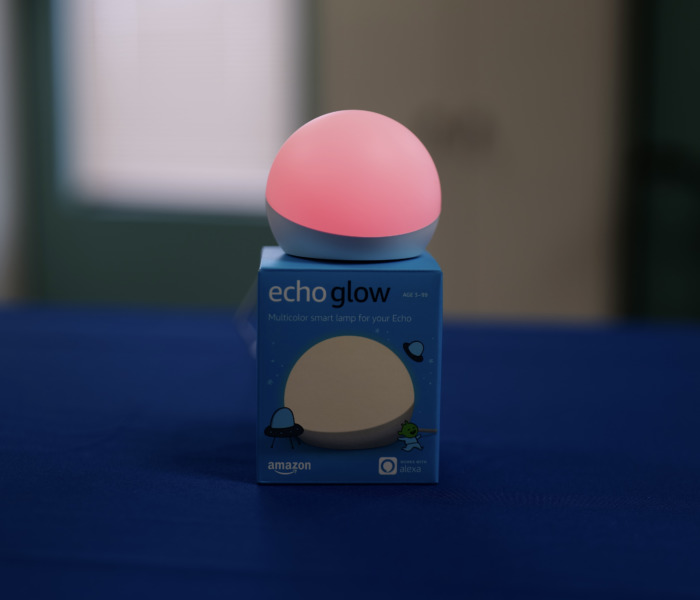 "These are great gifts because they provide fun for the whole family," said Norton. "And they allow for safe interactivity as we hunker down amid COVID and the coming winter. Staying active, engaged and connected to one another is essential during times like these. We're grateful for this technology that energizes and brings people together. It's the gift that keeps on giving all year round."