If you are in a wheelchair, you know the challenges of closing a door behind you. The everyday task of closing a door often involves an awkward and uncomfortable reach that takes time and strains muscles. The T-Pull Door Closer allows those with mobility challenges to close doors behind them effortlessly!
This handy device is easy to install, and the handle tucks away when not in use. The T-Pull Door Closer is simple to use and provides more independence.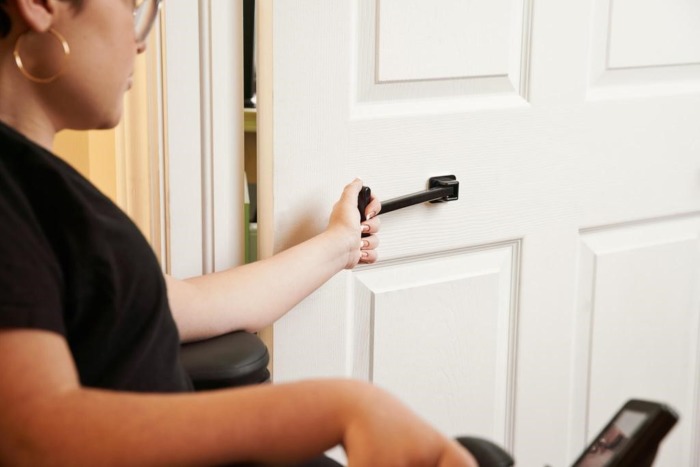 While the T-Pull Door Closer is a great device for people in wheelchairs, it can also be used by those with crutches or canes. The purpose behind this product is to provide people with mobility challenges one less thing to deal with in a day-to-day world that puts up countless barriers. It's also better looking than many homemade solutions, such as a rope hanging off the edge of a door handle.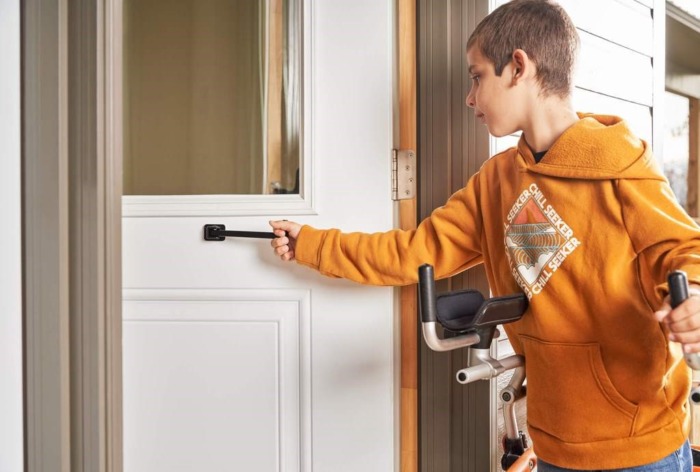 Why Use the T-Pull Door Closer?
This solution is:
Ergonomically designed
Built with comfort and functionality in mind
A great assistive device for people using wheelchairs, walkers or any other mobility aids
Durable with high-quality materials
Made to hold up well in cold, heat, humidity and more – all with sturdy materials build to last under a variety of conditions
Easy to install: no screws, drills or other hardware – just peel off the back, and adhere to the door.
Check out this video to learn more!